Tansanita Vom Castell.
1988 15.3hh OSB Trakehner mare. By
Avignon II
, out of
Tansania
, ATA Honor Roll mare. "Tansy" is a special, wonderful, cranky, persnickety old mare, and I love her. She has had a number of excellent foals and has been shown in dressage, with scores in the upper 60's. She had been my main riding partner since 2004, and has produced some very nice foals over the years, but now she gets to just be a pasture puff.
Retired.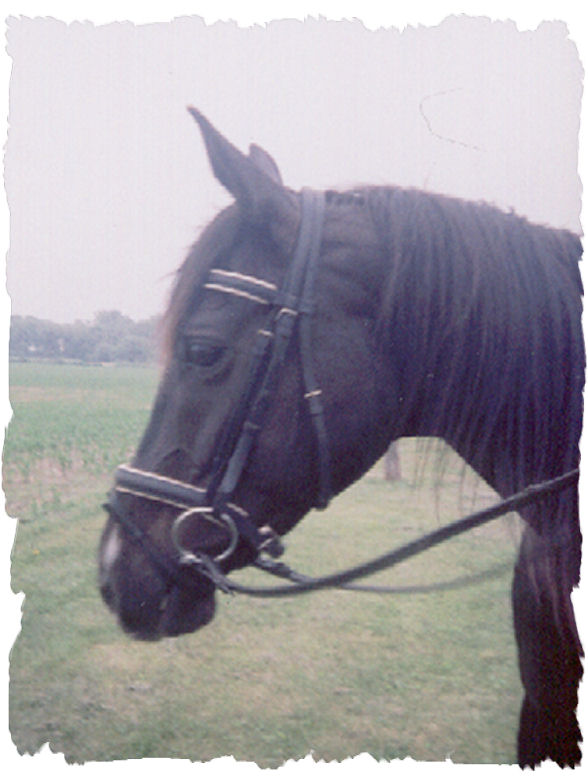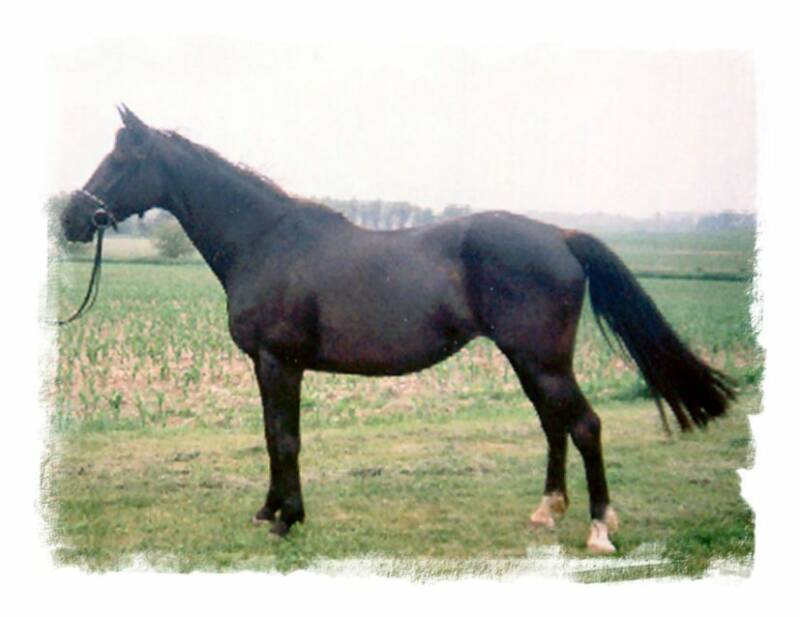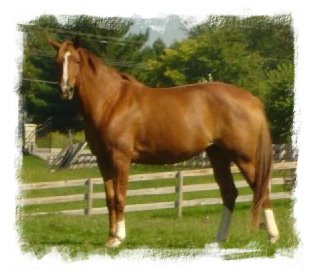 I started building my Trakehner "herd" in 2004 when I purchased my first Trakehners mares, Tansanita Vom Castell and Savana. Over the past few years I have built a band of mares that I am very, very proud of. I feel that I have one of the nicest bands of broodmares around, and I am exceptionally proud of them. All of my mares are more than worthy to hold the title "broodmare", and they accomplished that title by being lovely examples of the Trakehner type, and posessing quality conformation, personality, exceptional movement, exceptional performance under saddle, and proven bloodlines for long-term performance and soundness in the Olympic disciplines of dressage and eventing. I have downsized quite a bit, but just can't part with them all. 

Samantha. 1993 16.3hh OSB Trakehner mare by the Imported stallion, Tizian, and out of Stephanie. Samantha is a large, correct mare with powerful gaits and a sweet temperament. She is also Westphalian approved.
Samantha is in foal to Buckle Down Ben for early 2013
Samantha has beeen leased on-farm for a custom foal in 2013-2014.
Tariana. 1993 16hh OSB Trakehner mare by Graditz *E*and out of Tara Vom Castell. "Ani" is quiet and thoughtful, but not without personality. Very athletic with a HUGE jump and dressage-quality gaits. She has had five very nice foals, one of which can be seen on the Fall 2009 cover of The American Trakehner magazine!
Tariana is in foal to Argent Moon for 2013.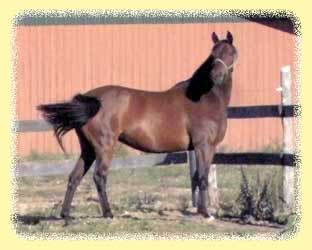 Halle Lujah
. 1999 16.1hh OSB Trakehner mare. By
Donnerkeil
, and out of the Imported mare, Hostess (By Postillion, out of Hollunda by Virgil). "Holly" is a proven performance mare, and she has been shown in both hunters and dressage (intro), with scores in the mid-60's. Holly has had three lovely Anglo-Trakehner fillies for us.
Holly will be bred to Apollo Sun in 2013.
Her Royal Highness
. 1990 15.3hh OSB Trakehner mare by Karneval (by Ibikus), and out of Hostess (by Postillion). "Lexi" is an elegant and athletic mare who has been trained in dressage to second level. American Hanoverian Society Main Stud Book approved (high scoring non-Hanoverian mare). She had a successful
dressage career
as well, and has had three very nice Trakehner foals.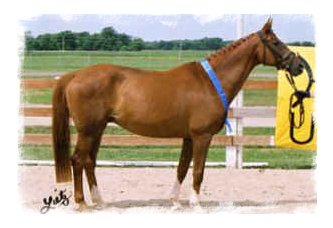 Mare Family No.21 Tapete 694

Mare Family No.21 Tapete 694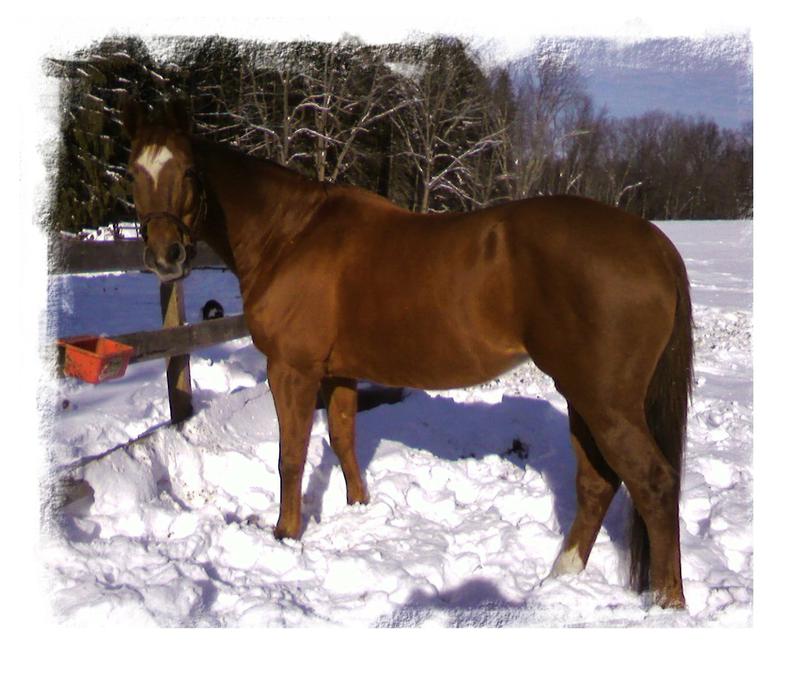 Meissa. 1995 16.2hh OSB Trakehner mare. By Horizon, and out of Mon Amour. Meissa is a proven performance mare and broodmare. She is a beautiful mover, trained to Second Level, and she also has experience fox hunting, on trails, and jumping. She is a total blast to ride, and is now my main riding horse. She is a proven broodmare.
Meissa will be bred to Tatendrang in 2013.