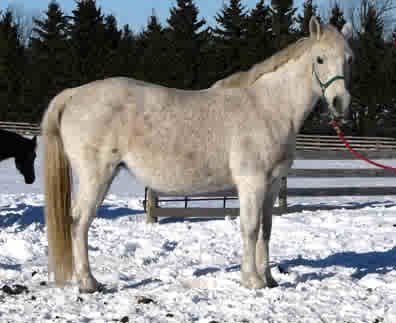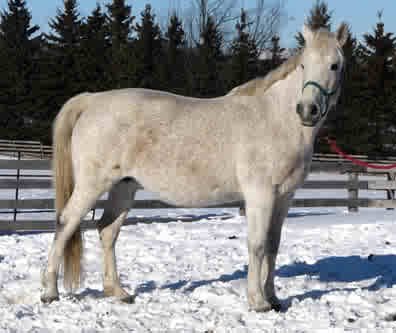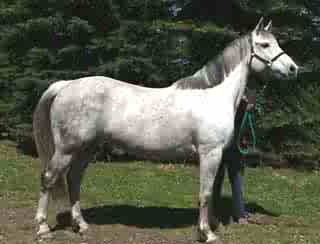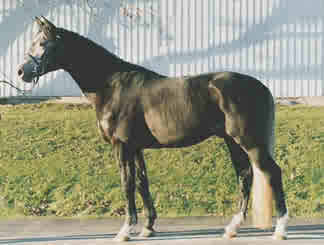 Above, left: Ada in winter, 2006. Right, Ada after arriving home in Spring 2007. Below, from left Ada GS foals: Amourette GS, Arapaho GS (approved stallion), and Alexandria GS.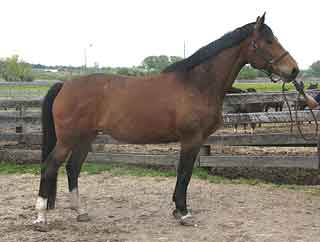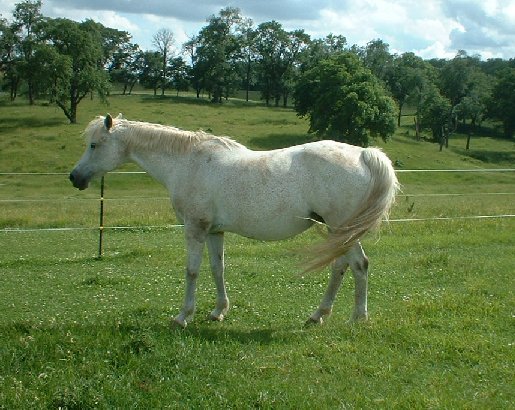 Ada has also had 2 foals for  Four Leaf Farm; a colt in 2007, and a filly in 2008. They can be seen on our "
Youngstock
" page. She is bred to Tribute for 2009.