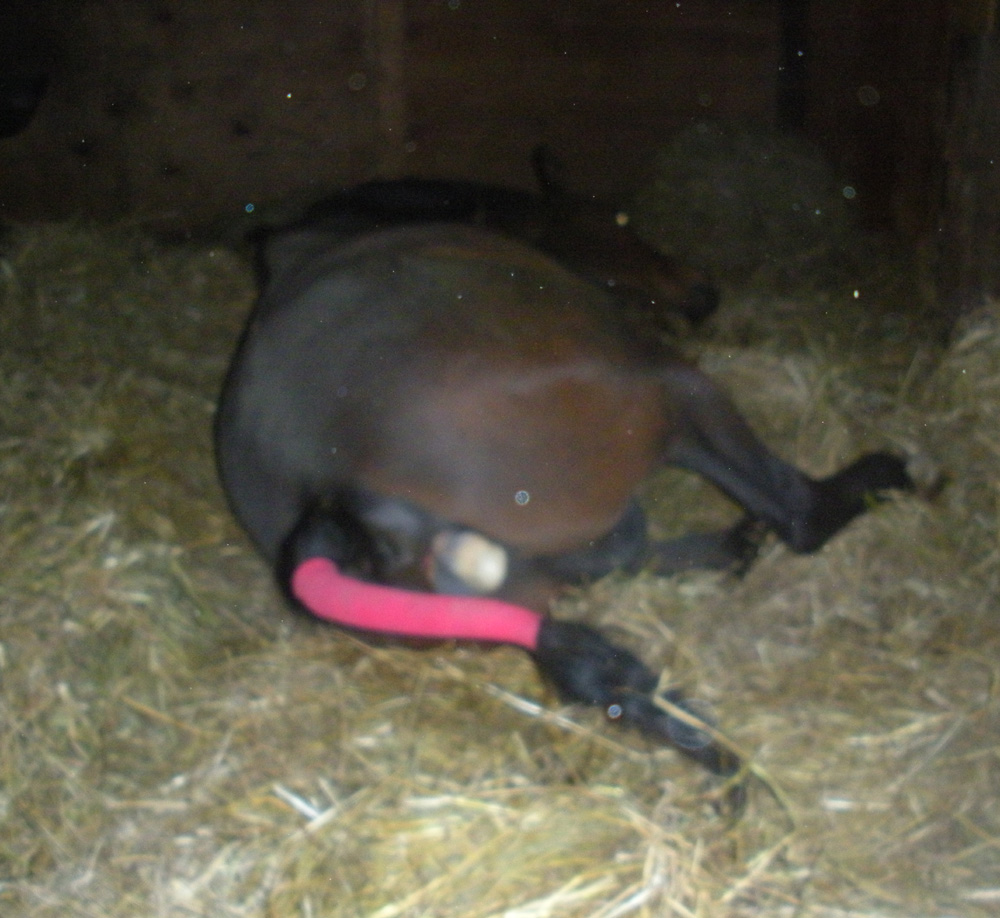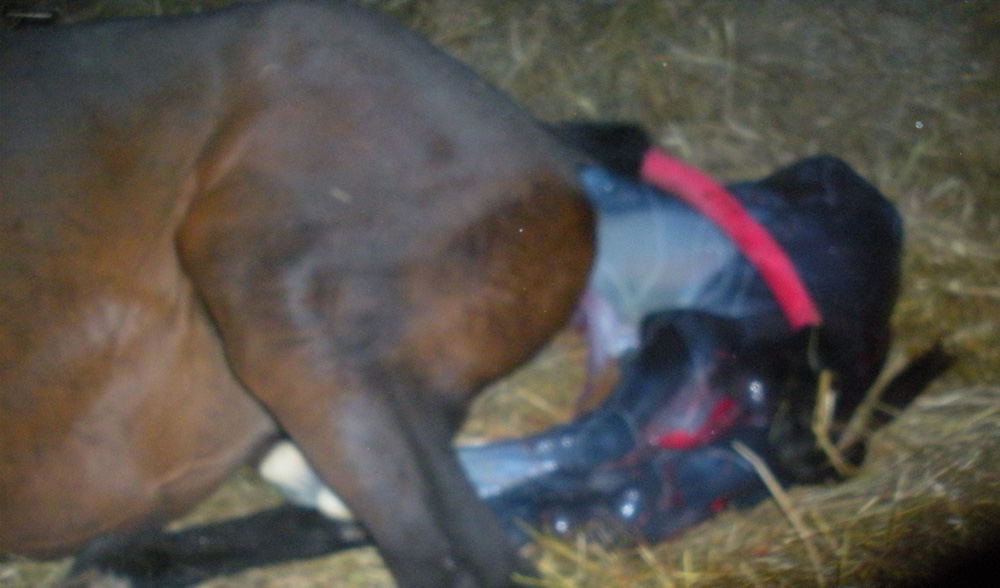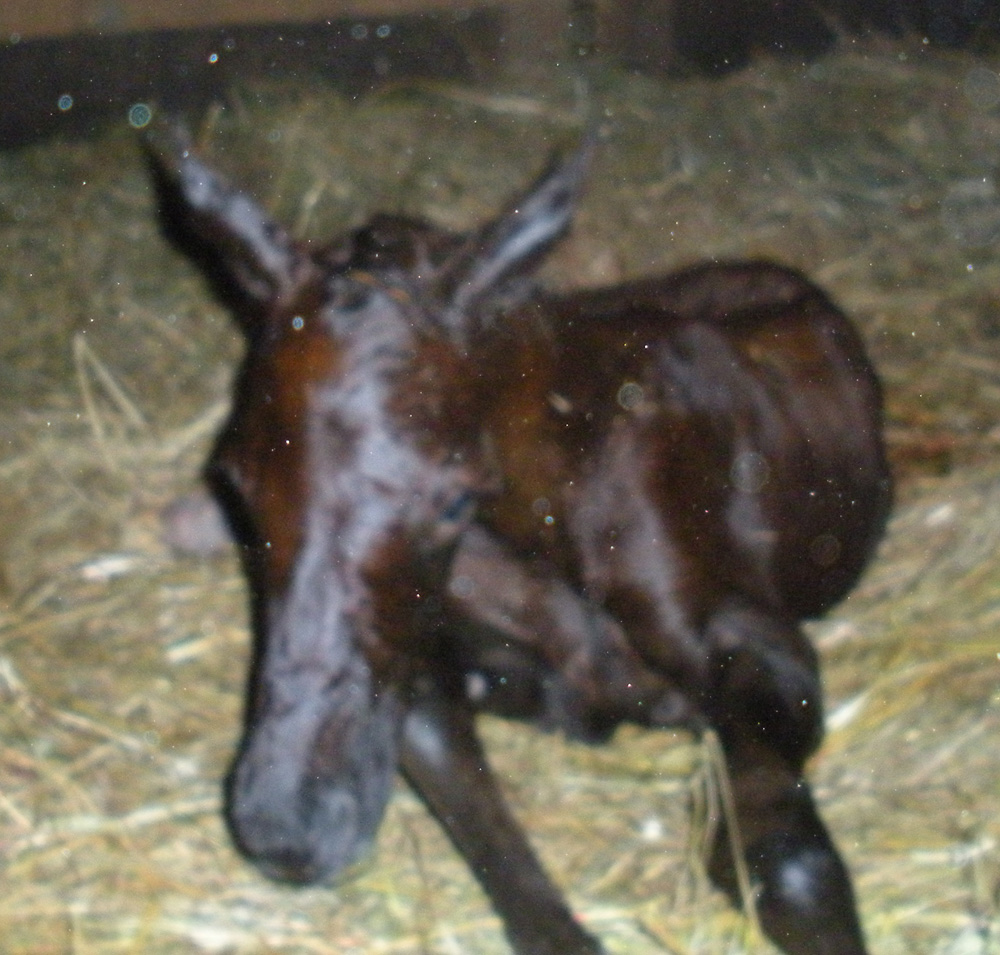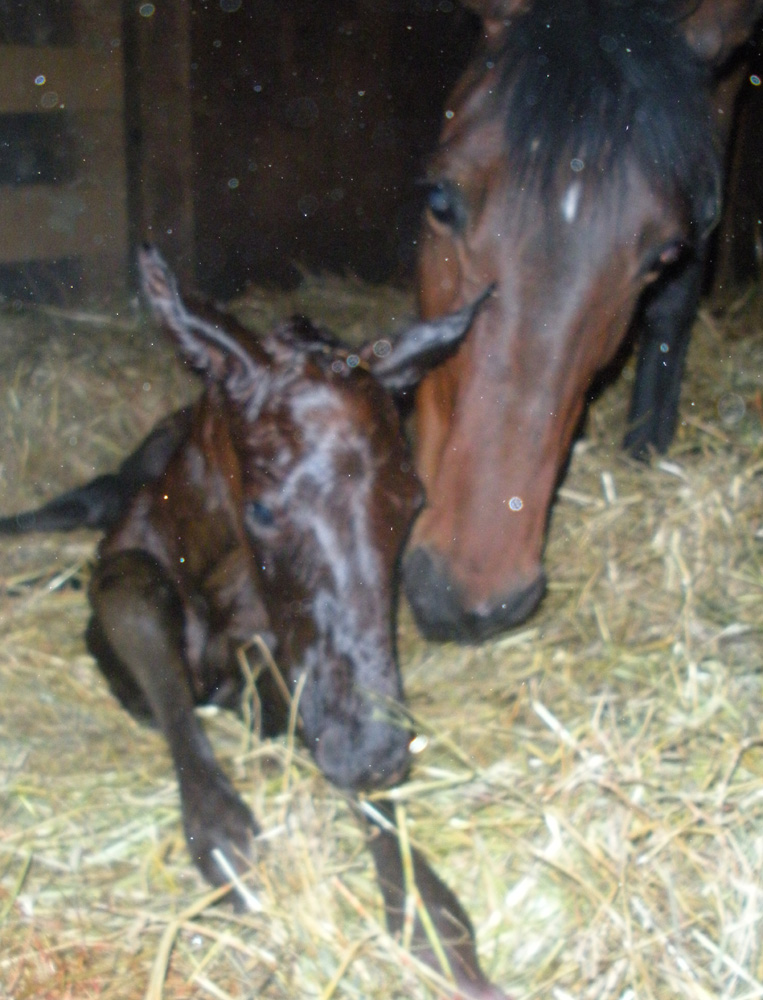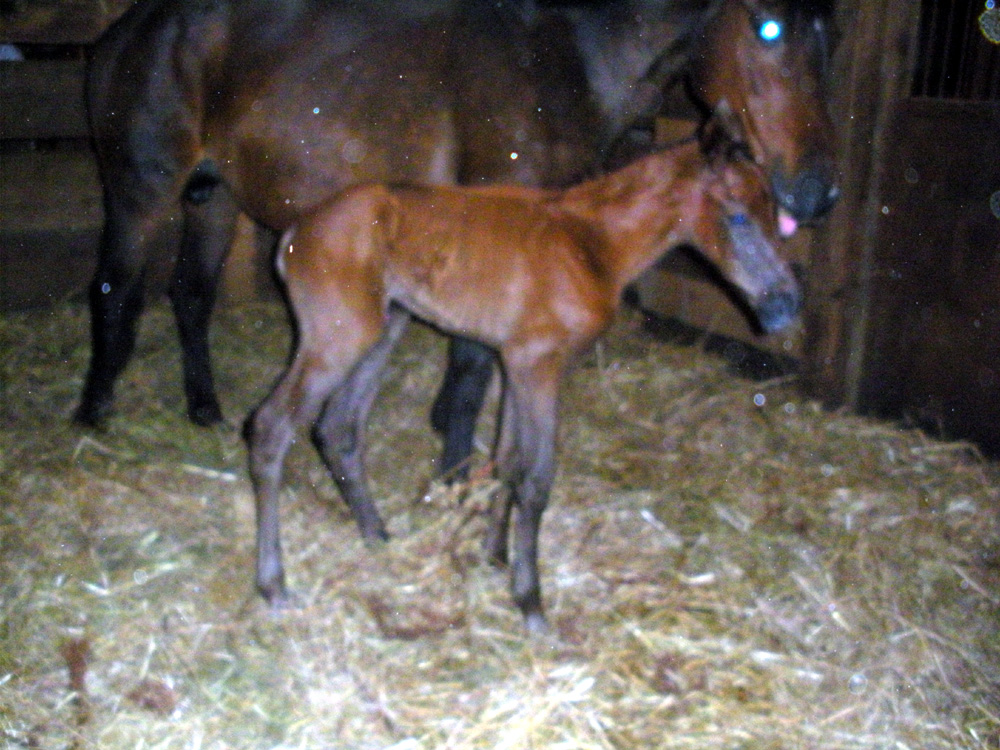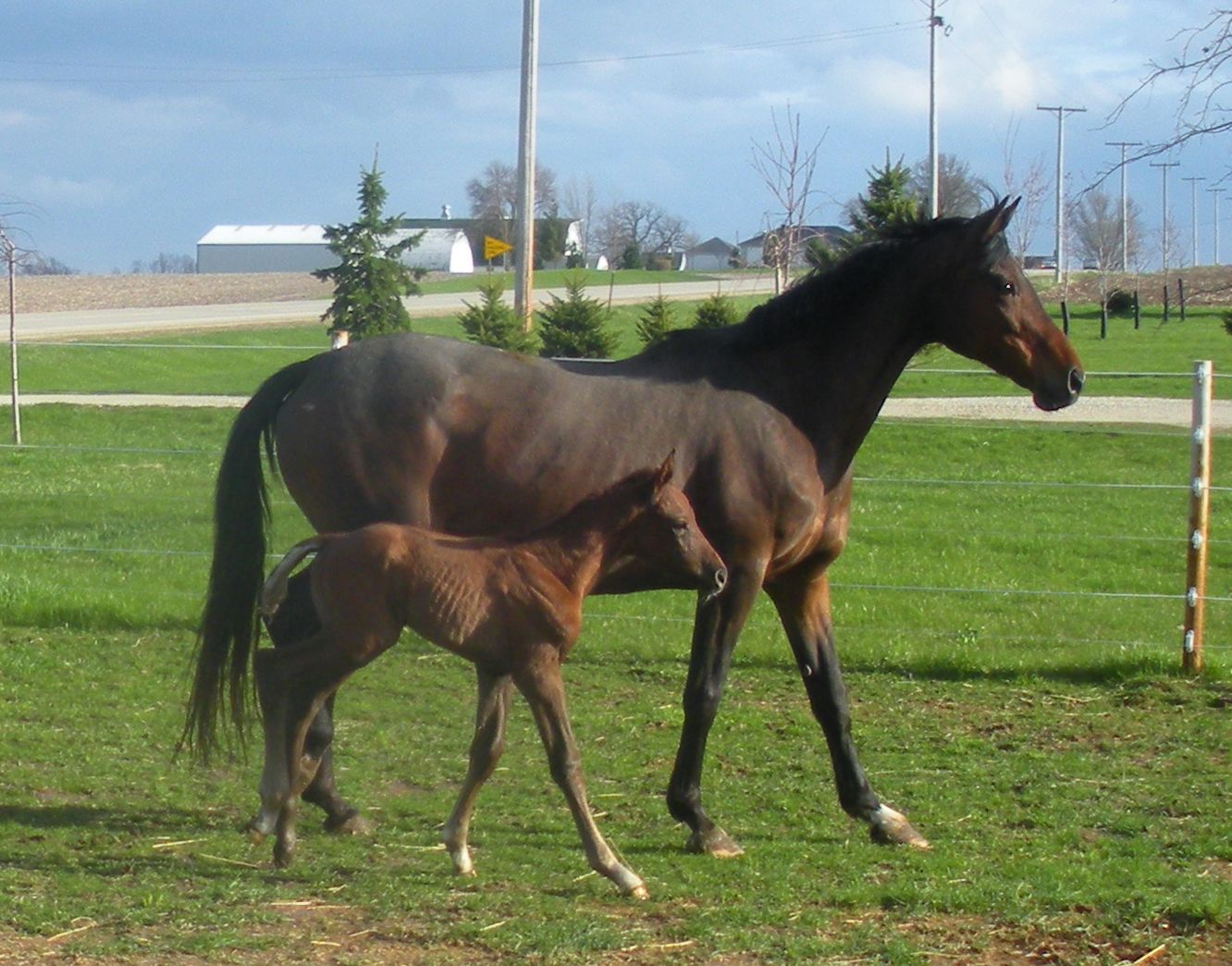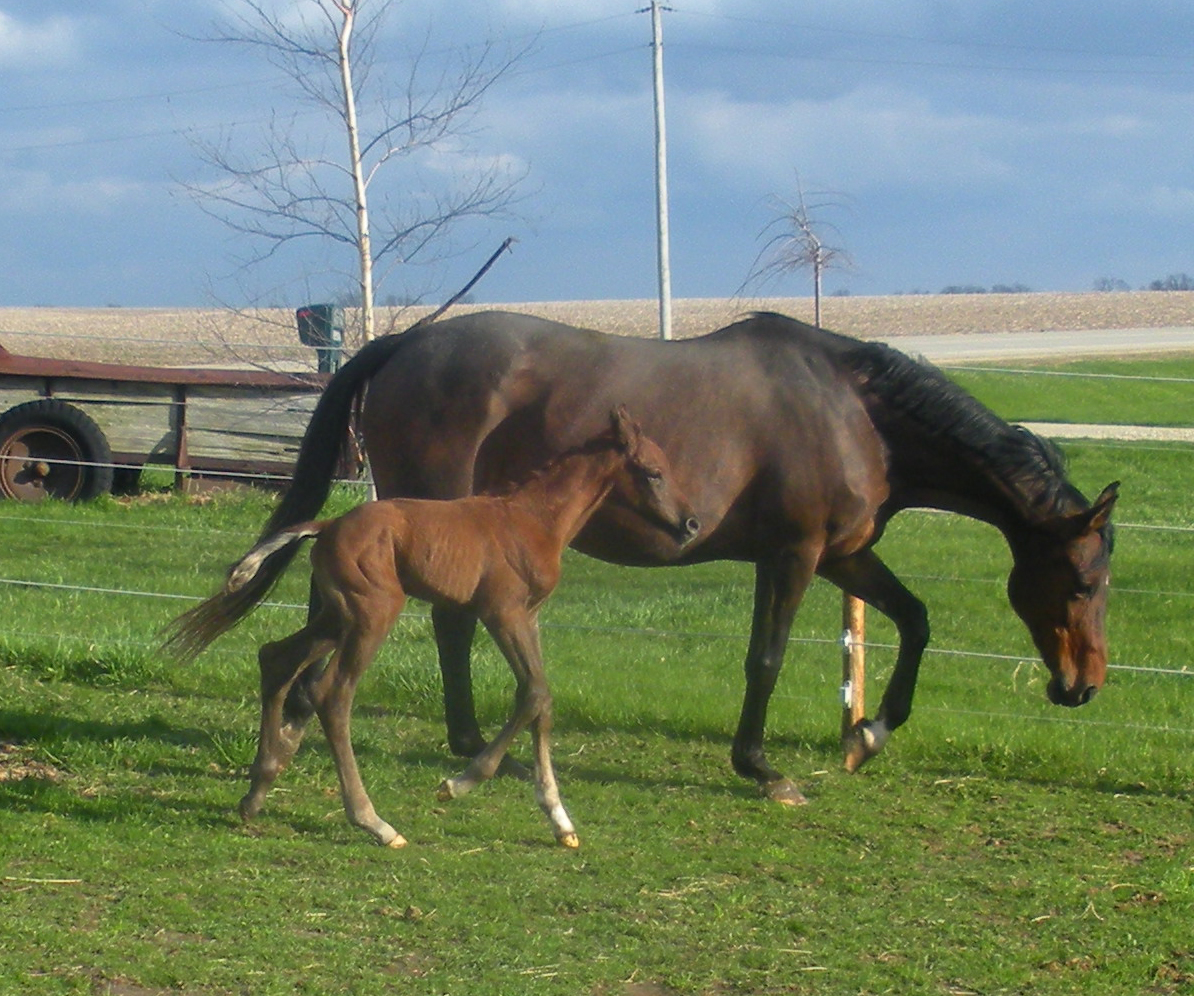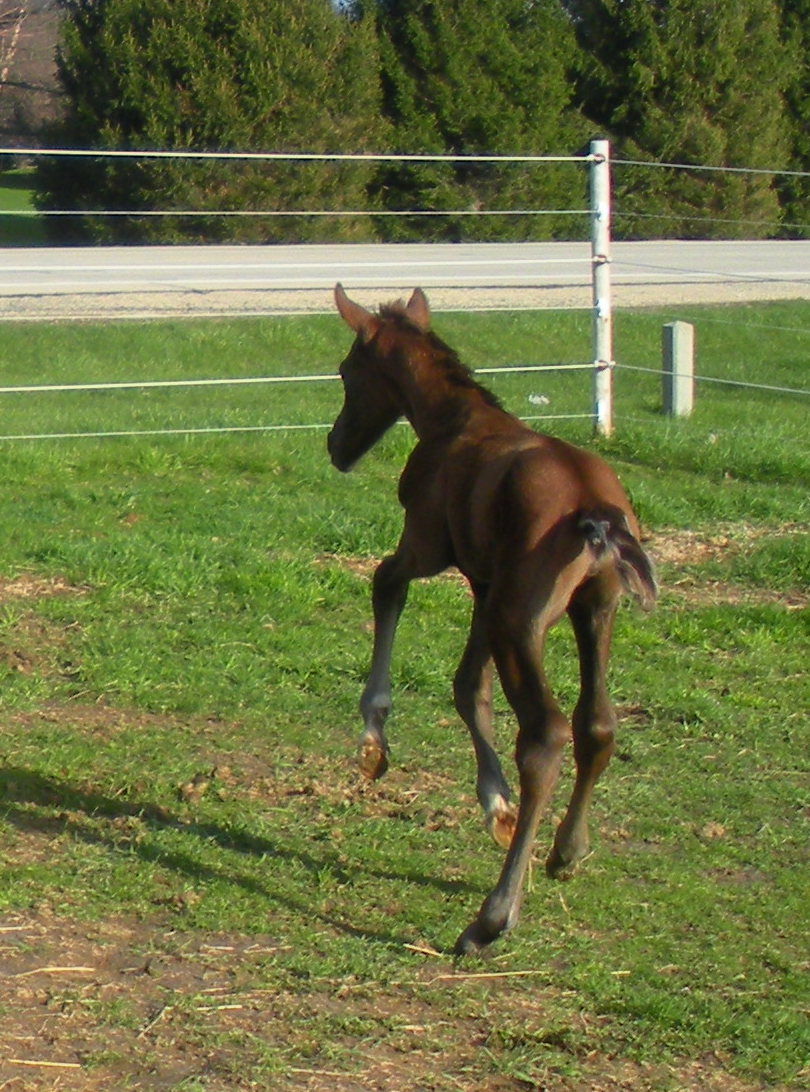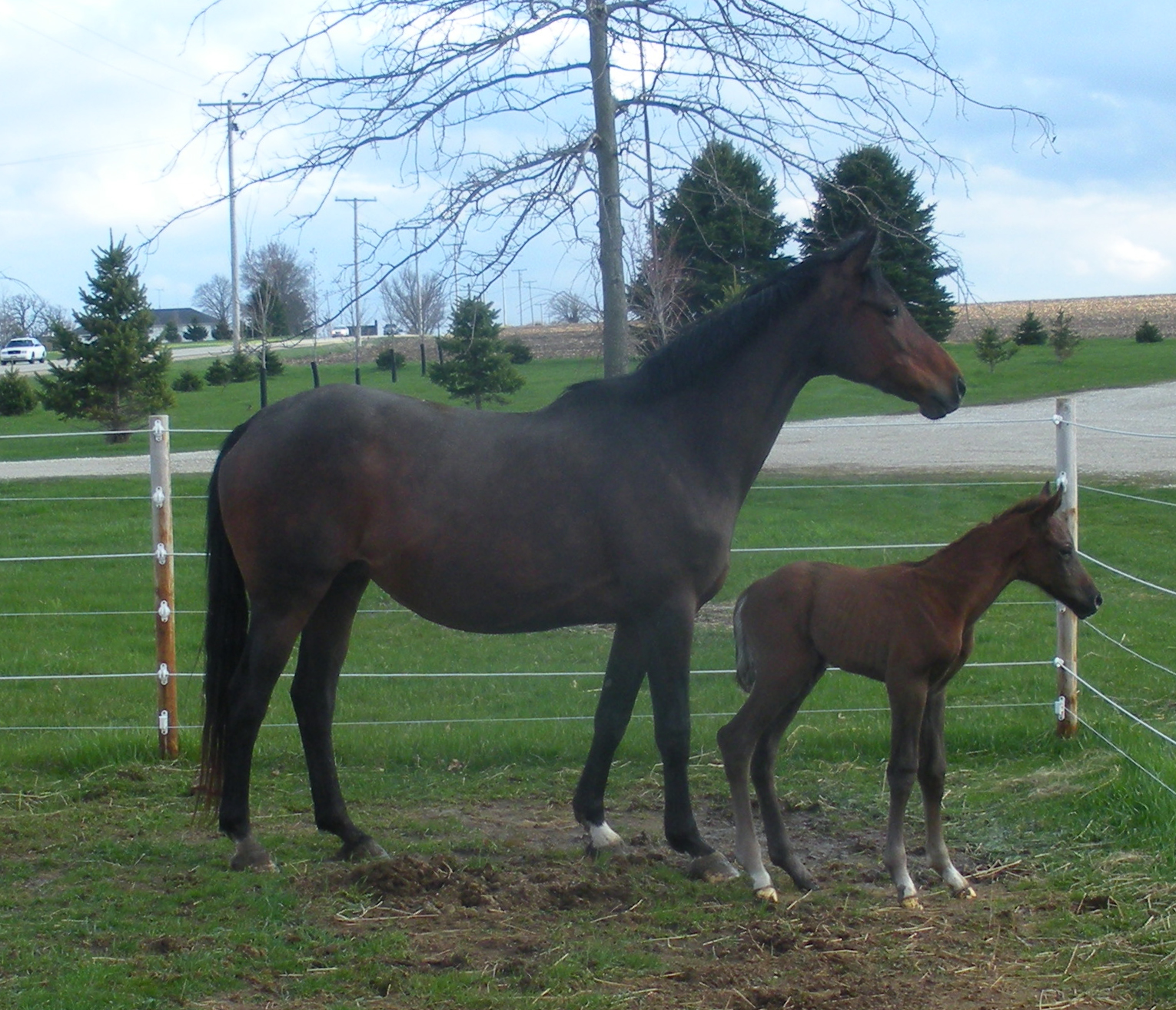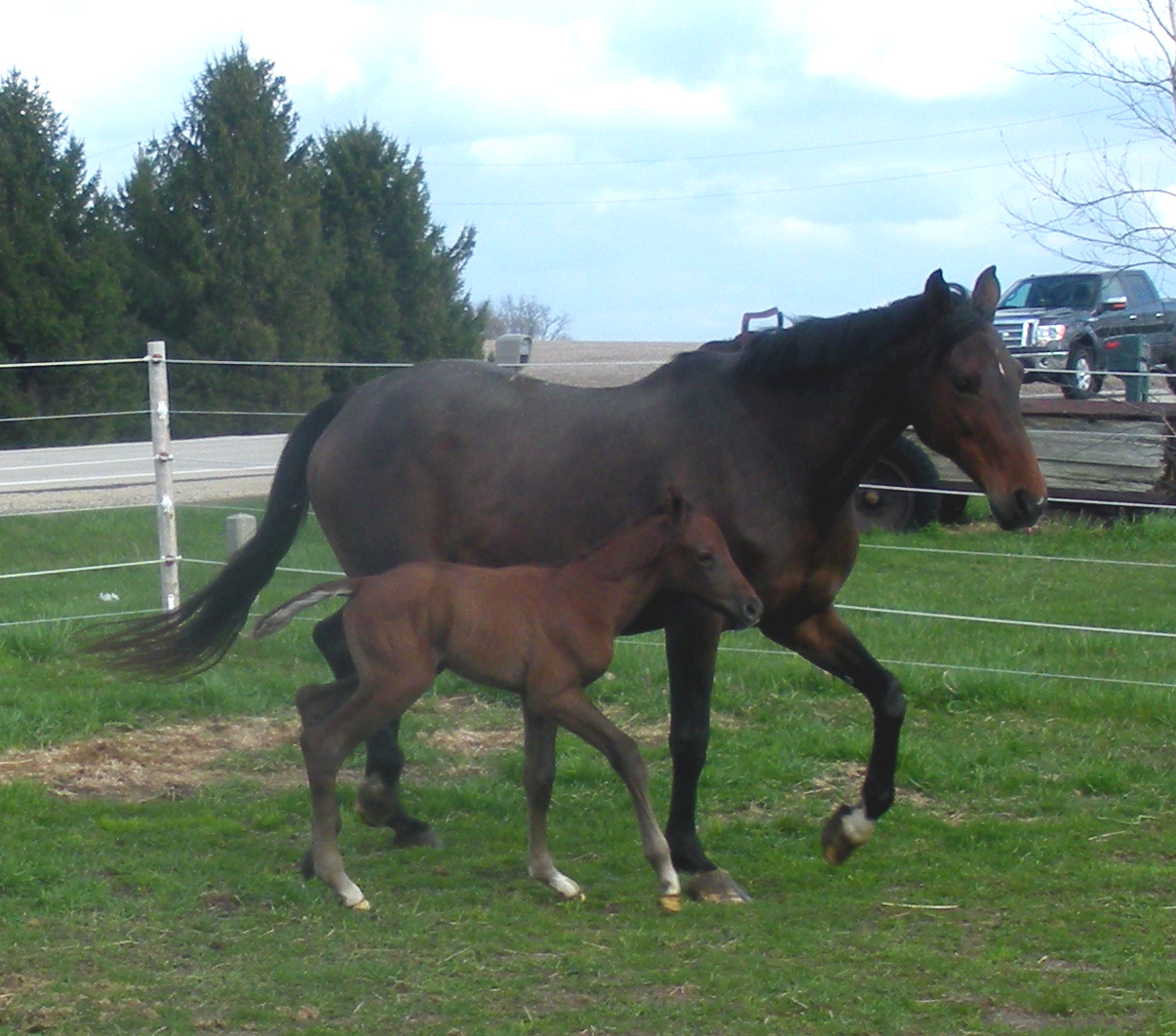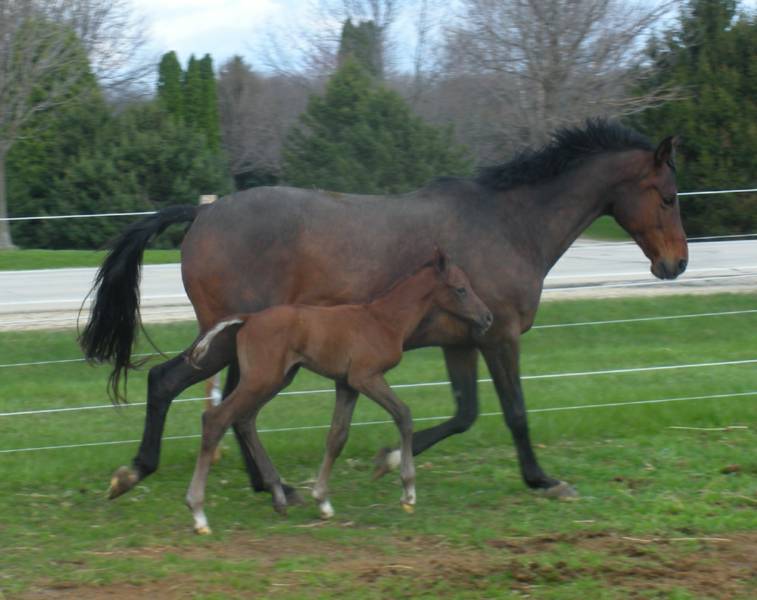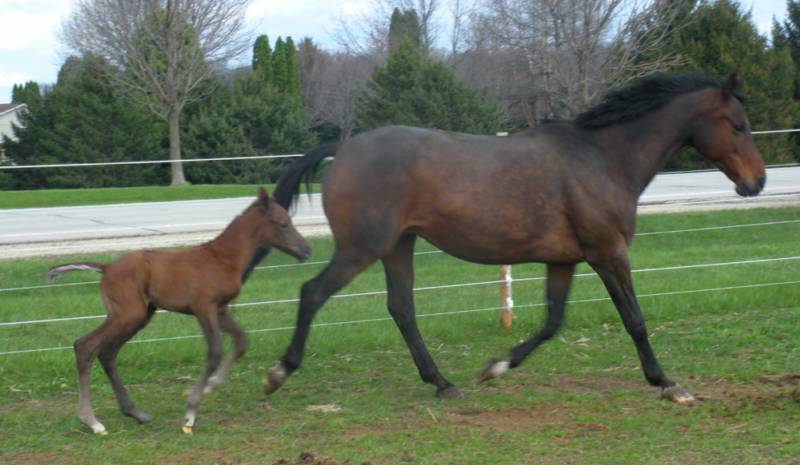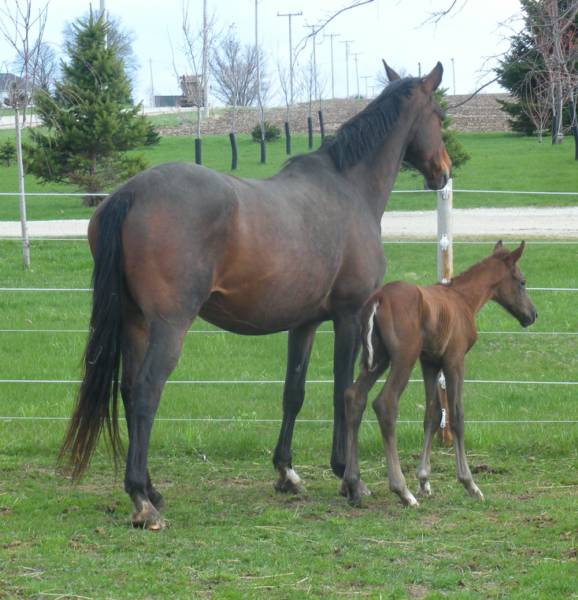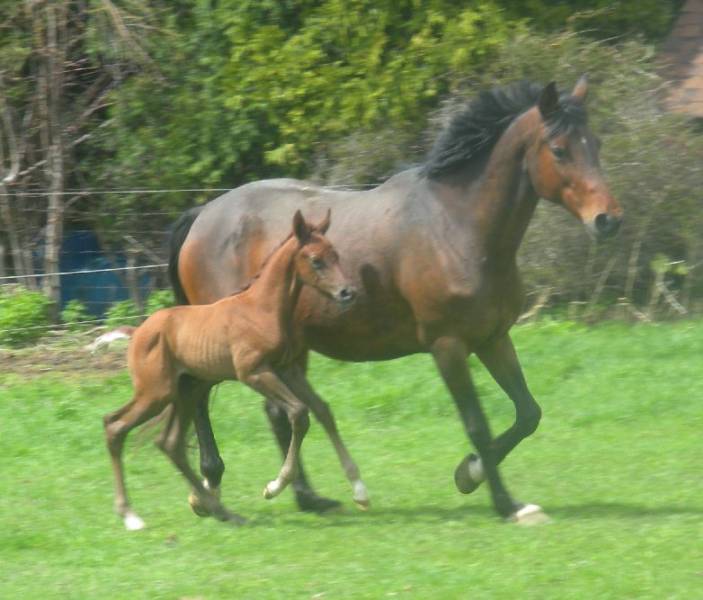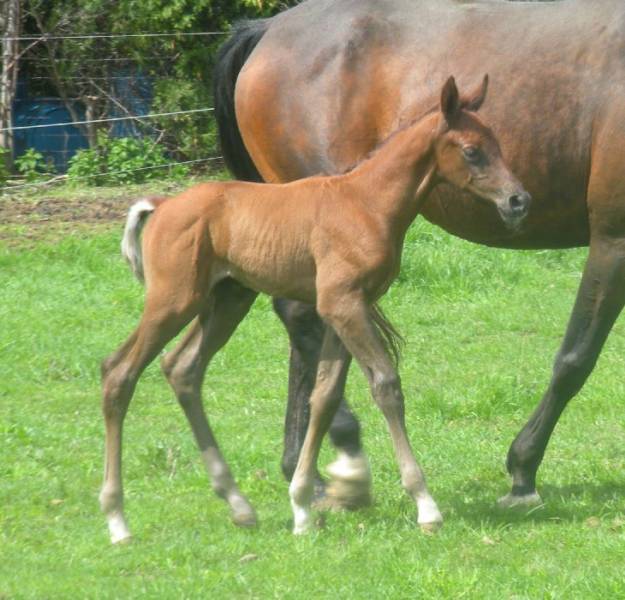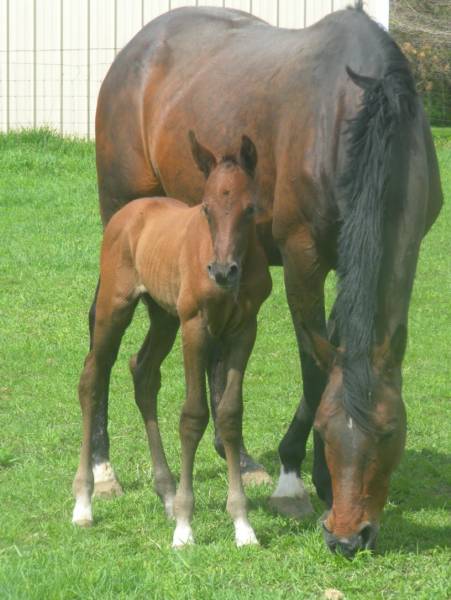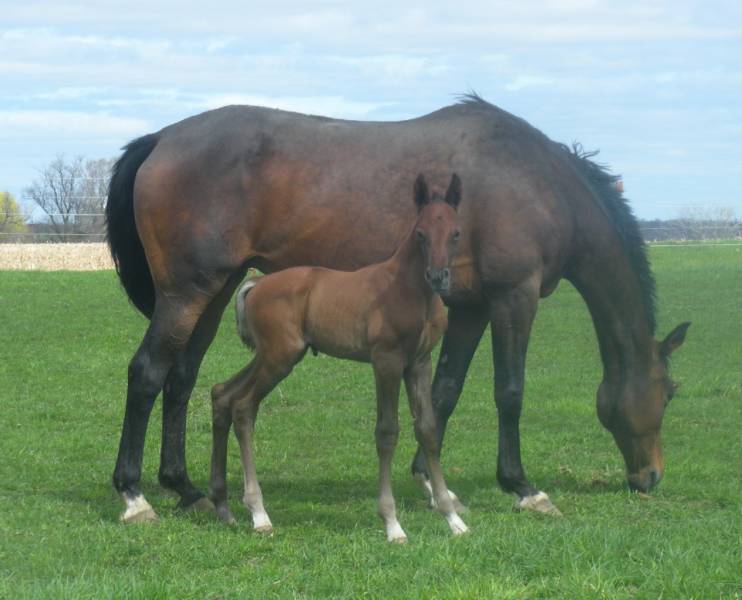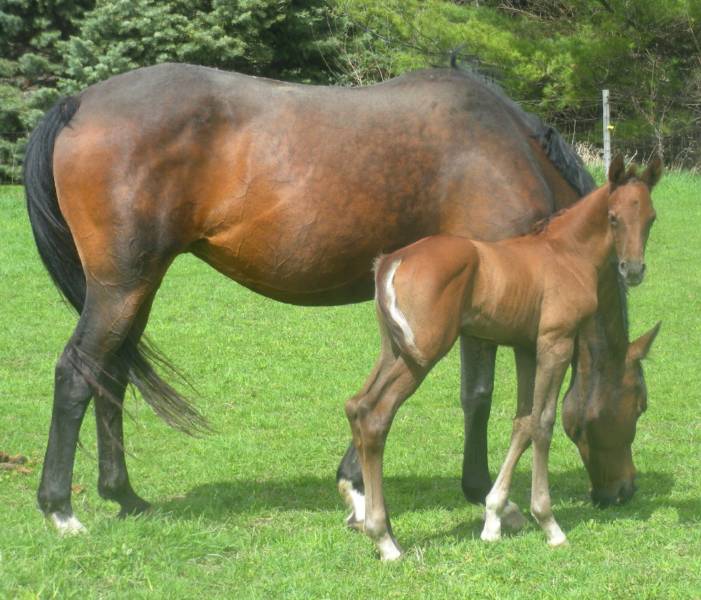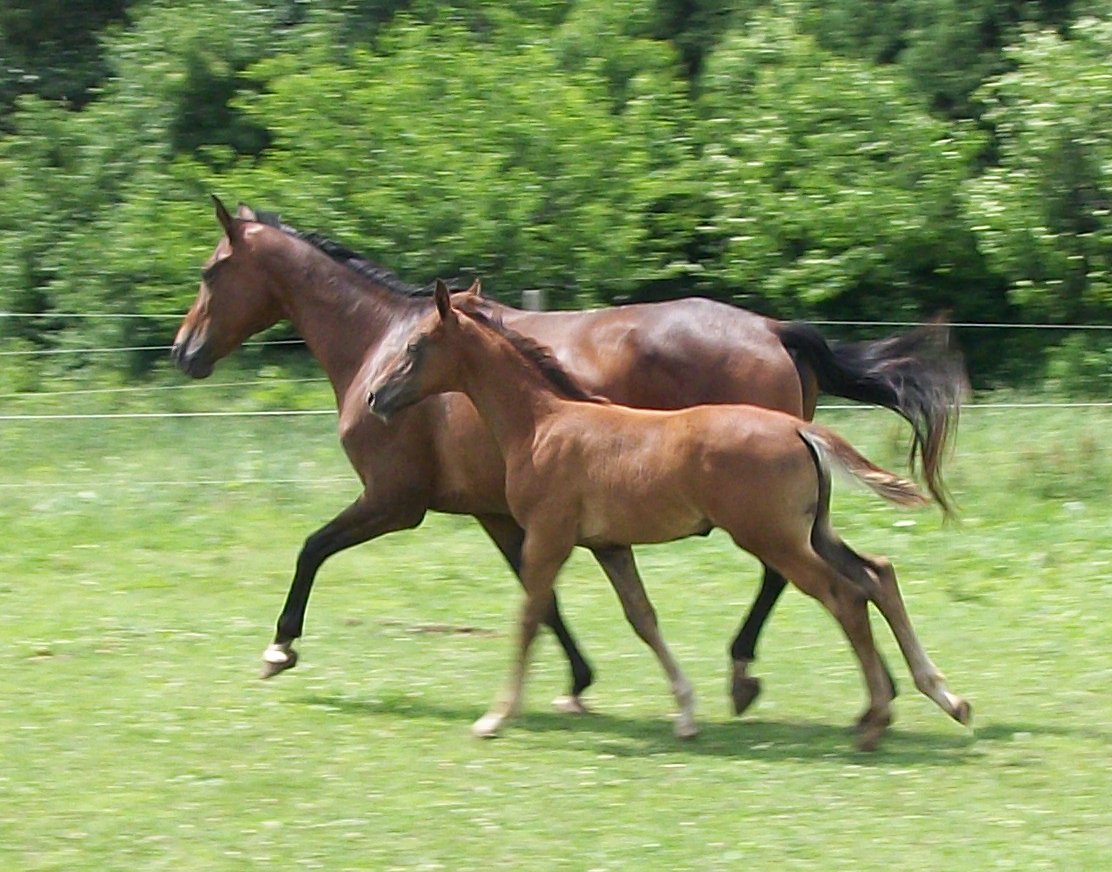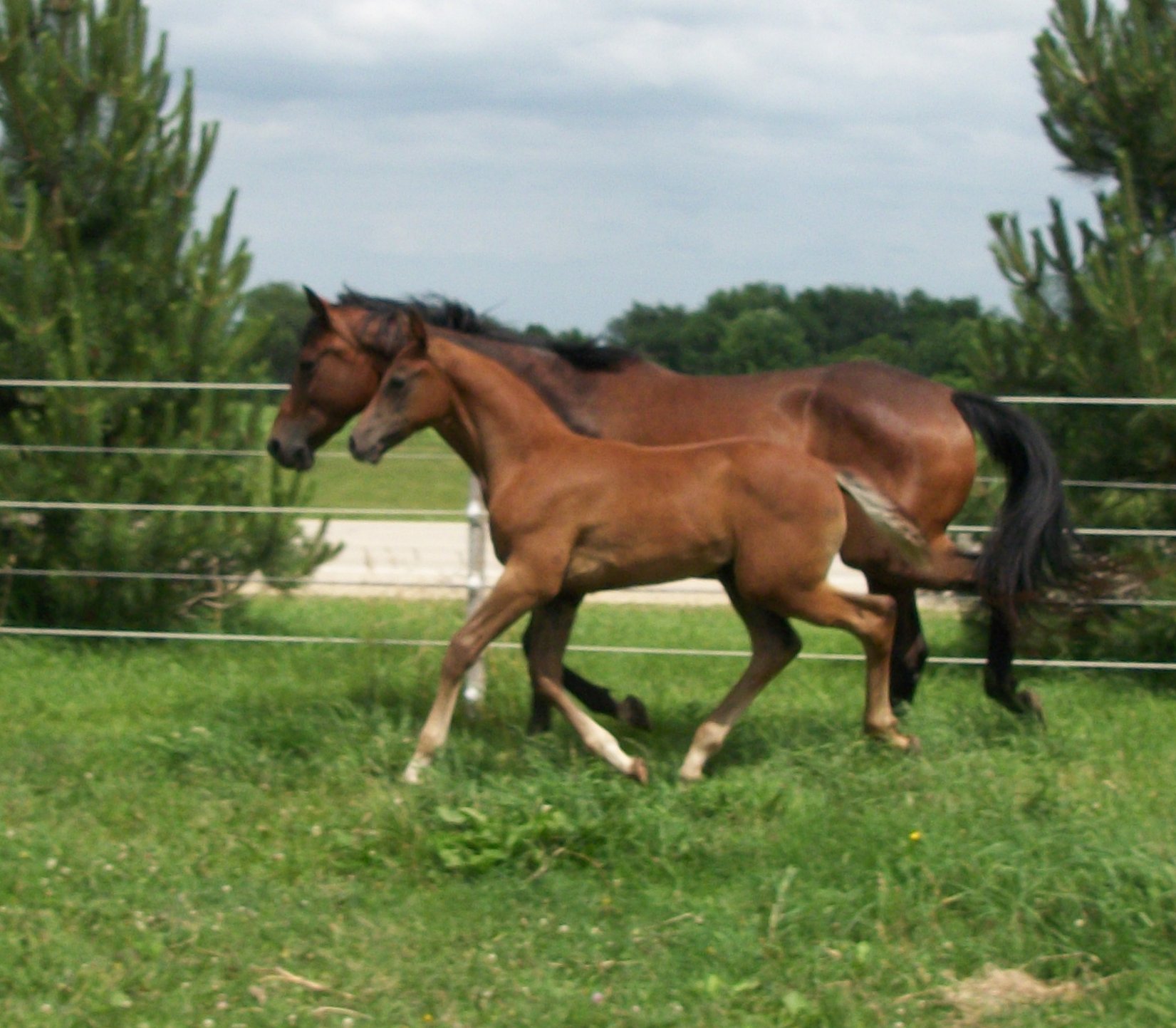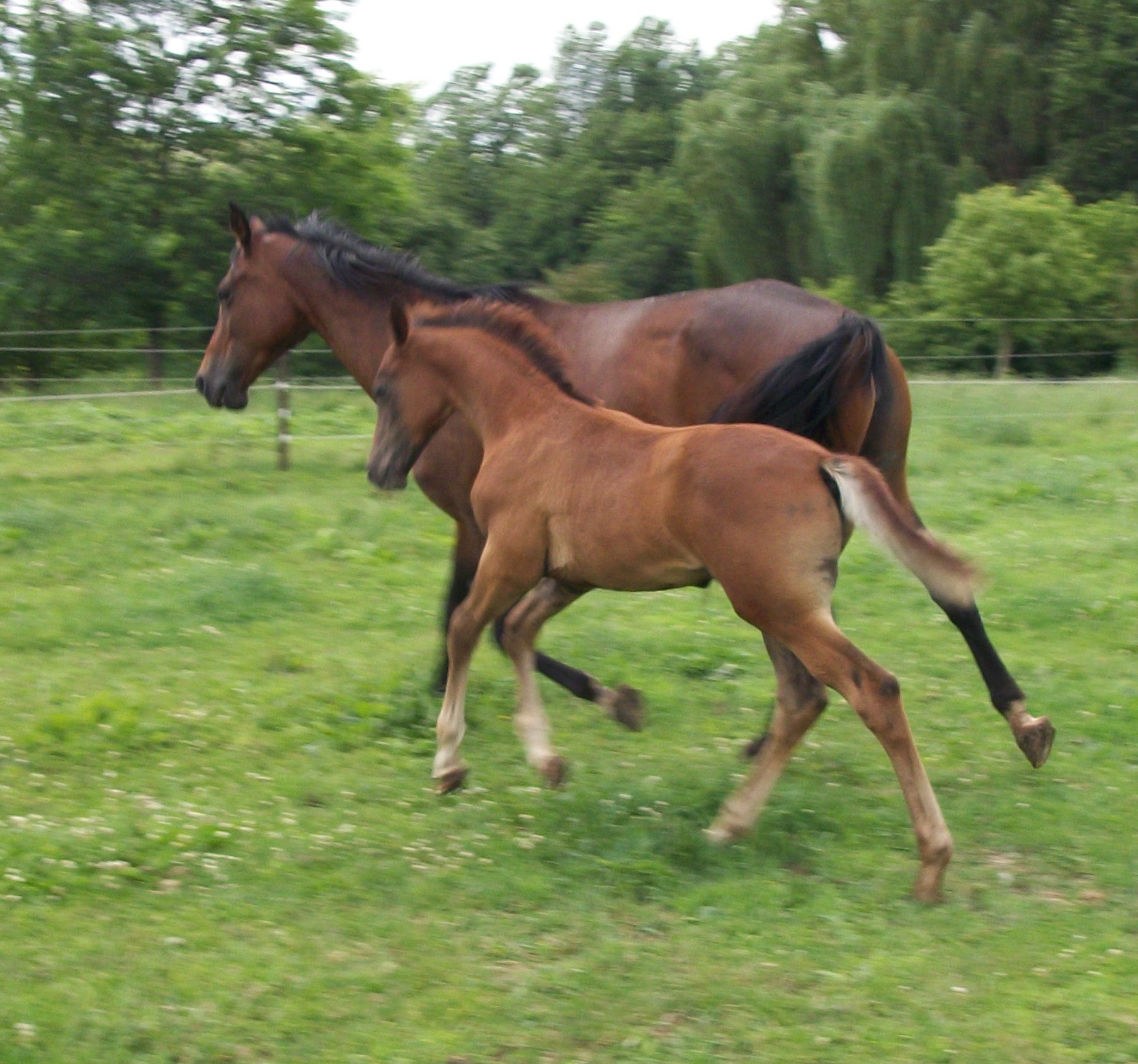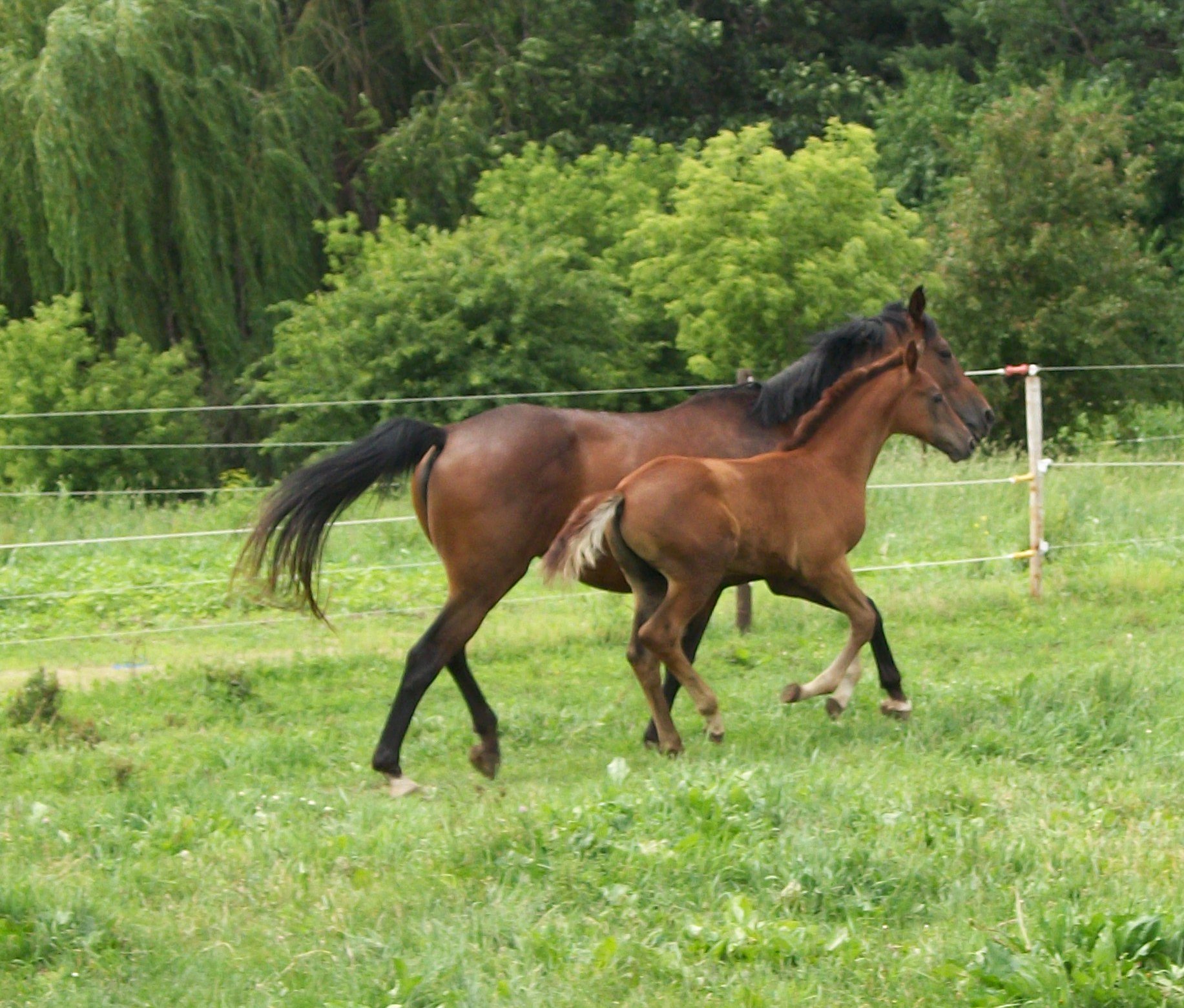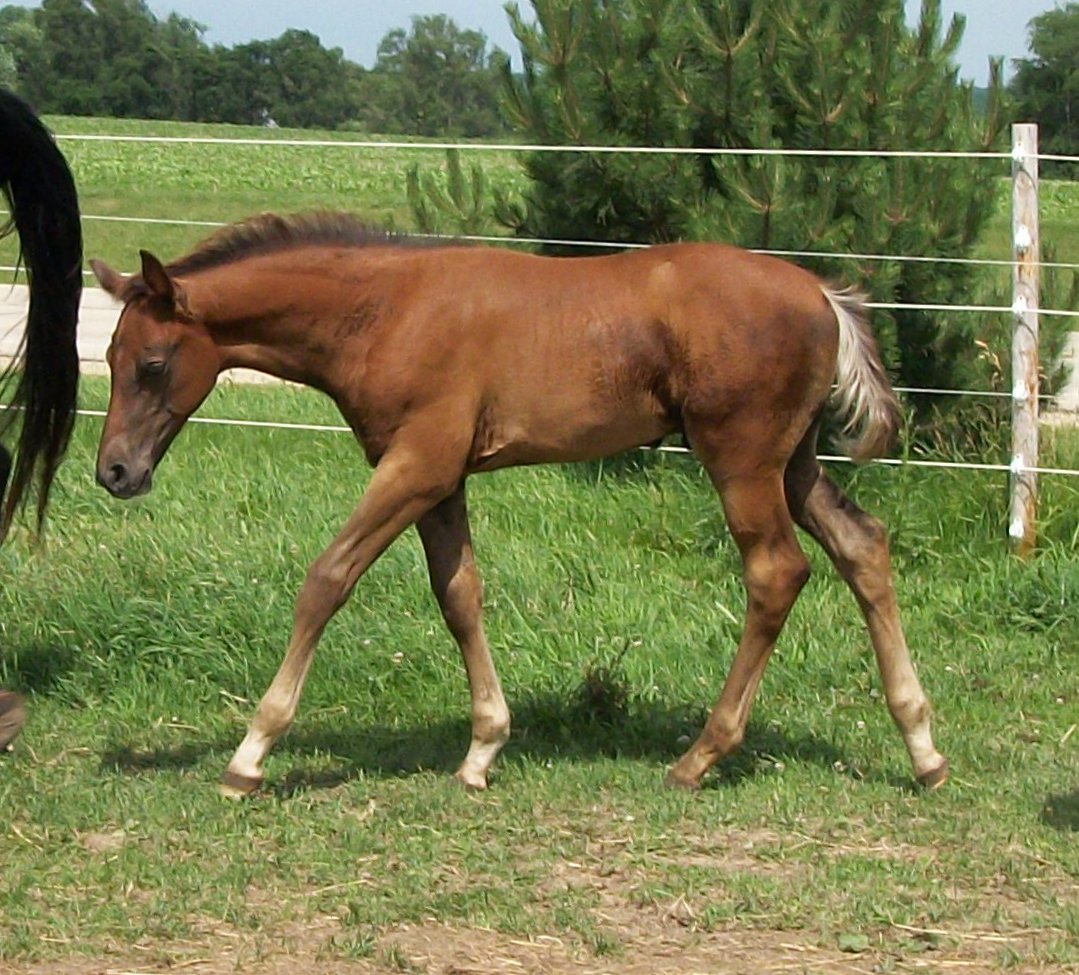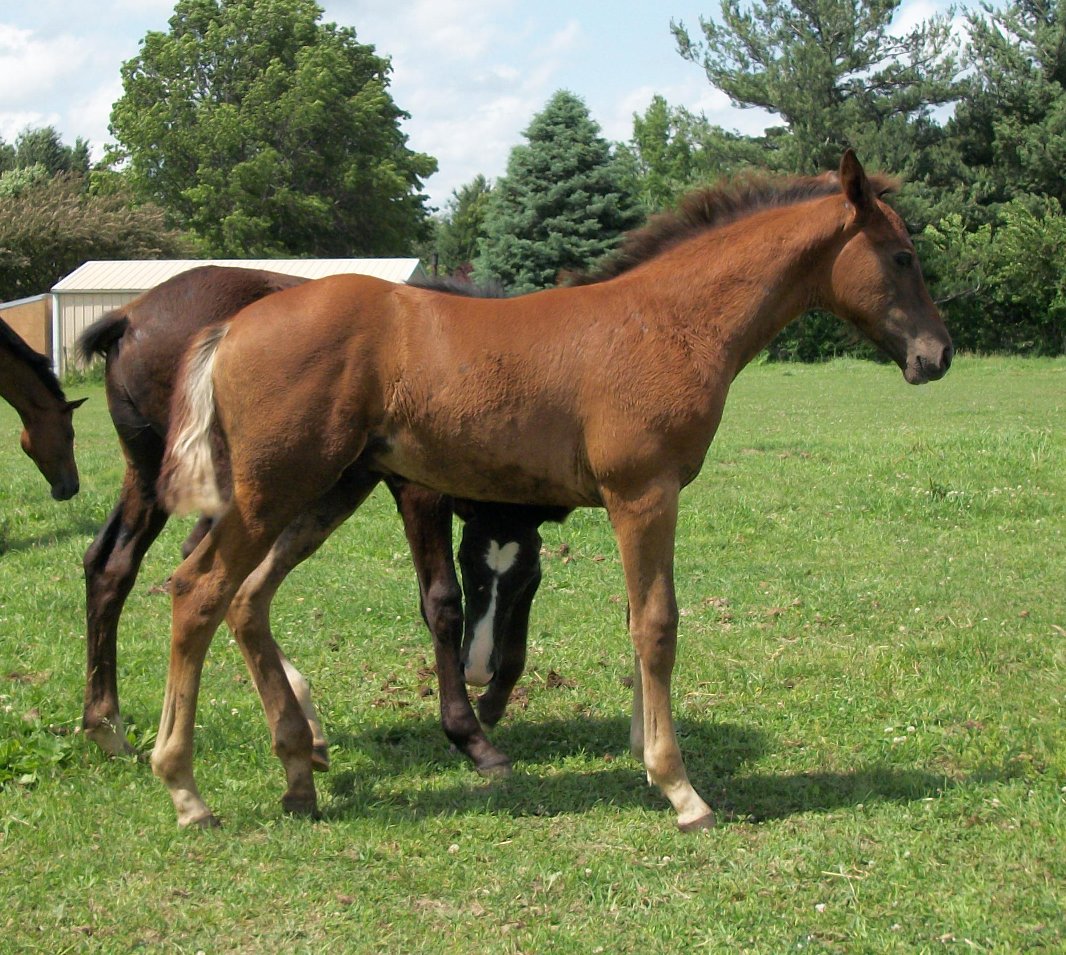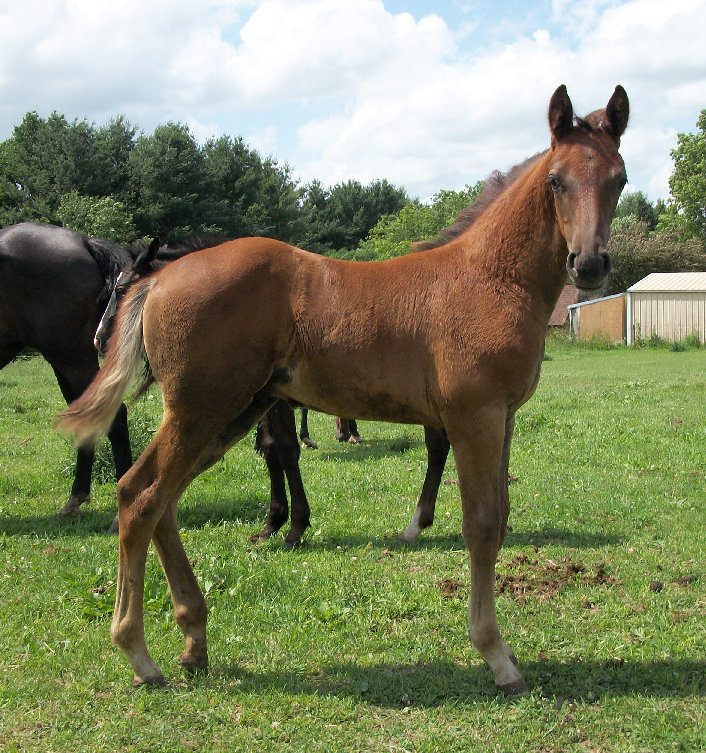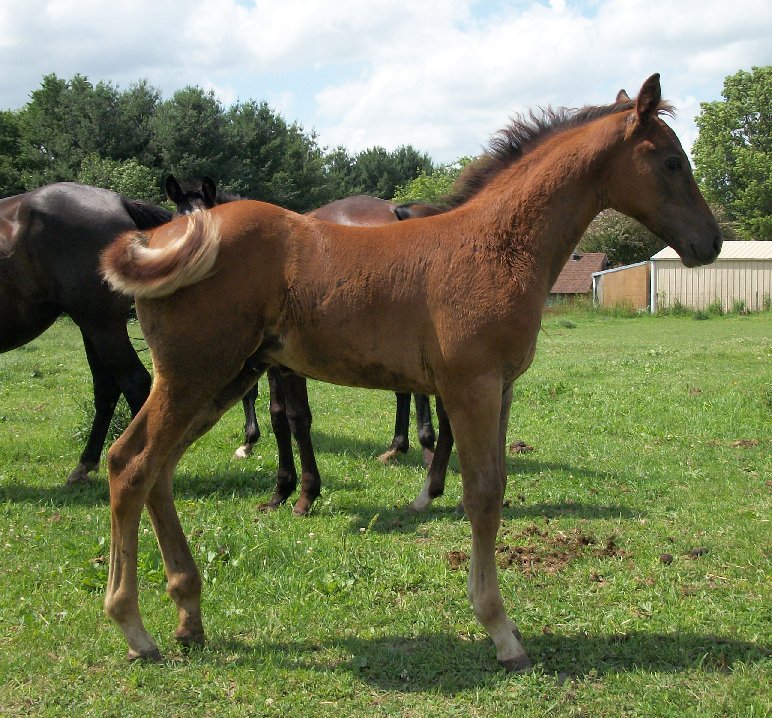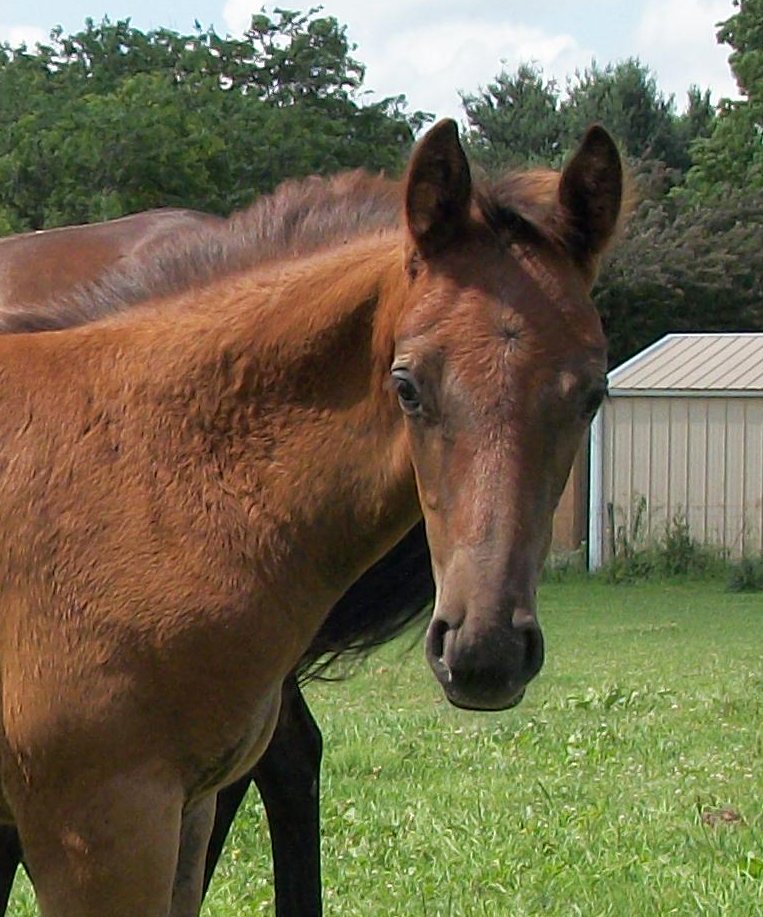 Teague, below, pictured June 21, 2011, at age 2 months. He is a beautiful, modern colt with with uphill movement, and a sweet temperment. He is the kid of colt you can do anything with...stands quietly for the farrier, loves to be scratched all over, is halter and lead trained, and a general good guy. He is by far and away my very favorite foal so far, and I cannot imagine anything he could not do well. His sire is REALLY making us proud!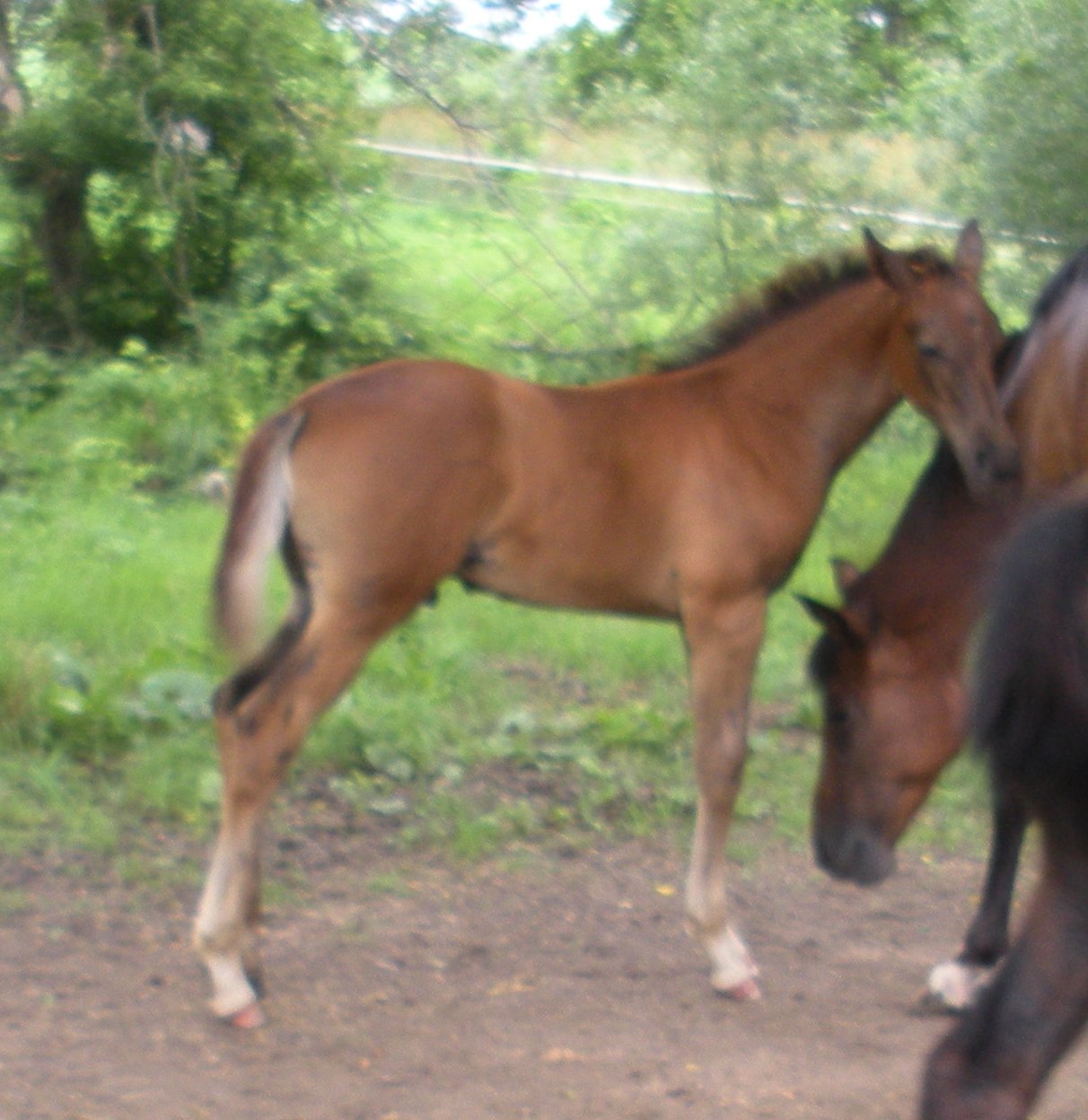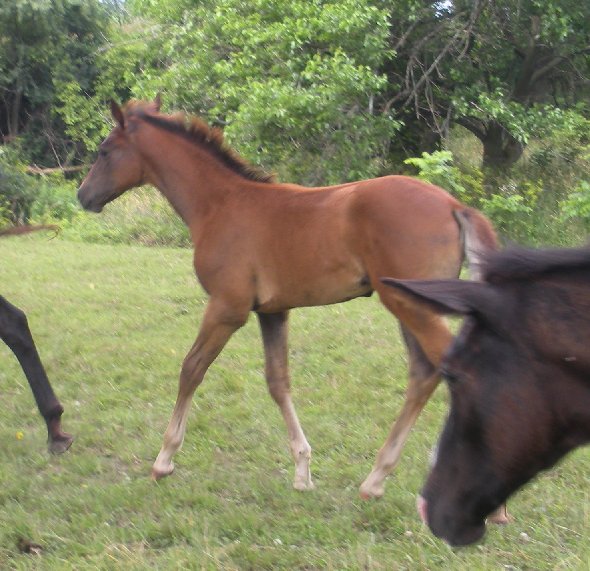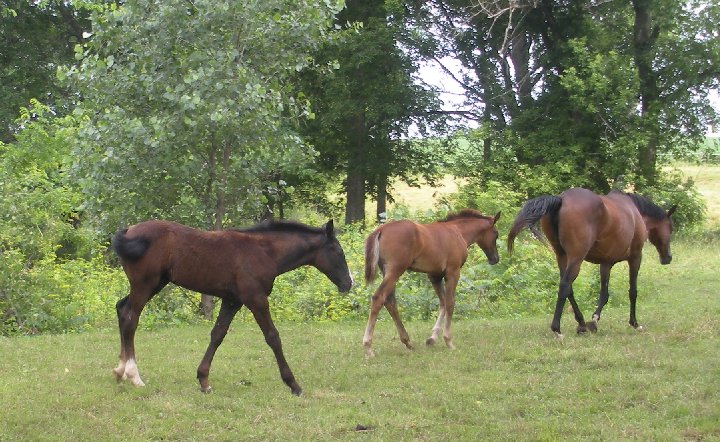 Teague FLF, dark chestnut (going grey) purebred Trakehner colt by Argent Moon FLF (Hilton GS/Troy) and out of Tariana (Graditz *E*/Avignon II). This colt is royally bred, and he is absolutely gorgeous and 100%n correct and fancy and modern. Everyone who sees him is taken with him...lovely movement, incredibly sweet, people-seeking personality, and the most darling face and deep, soulful eyes. He should mature to 16.2hh or so. Dressage, jumper or eventing propsect. Teague is the last of my "Lucky" babies still available! I had planned on retaining him for myself, but we have moved and are having a baby, so he has been sold.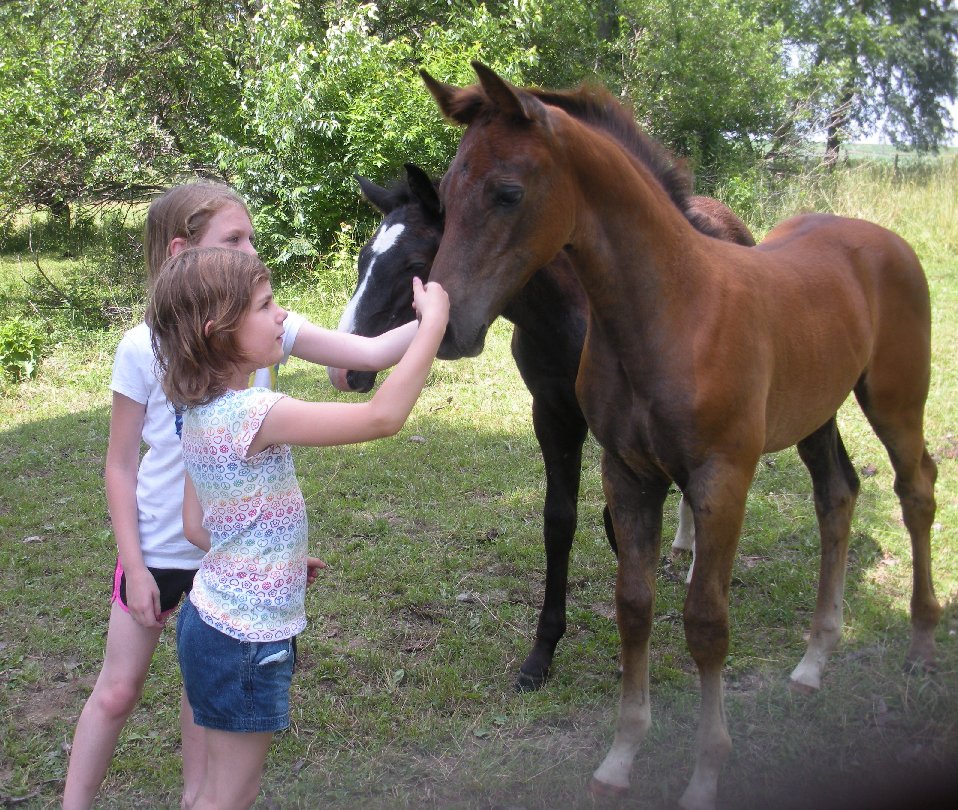 Below 6-27-11 in the new pasture...

Below 6-28-11 getting love from his favorite girls...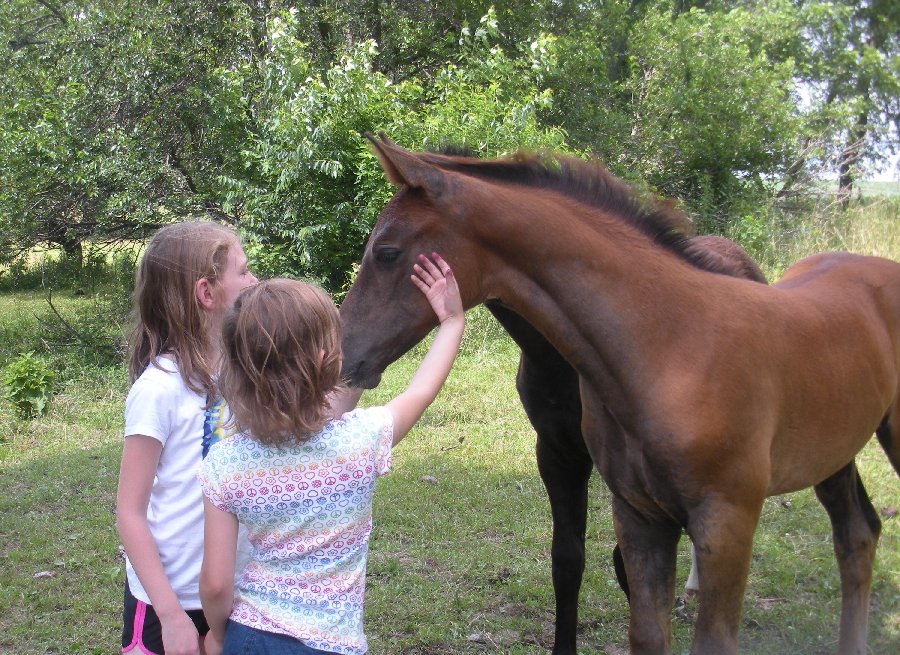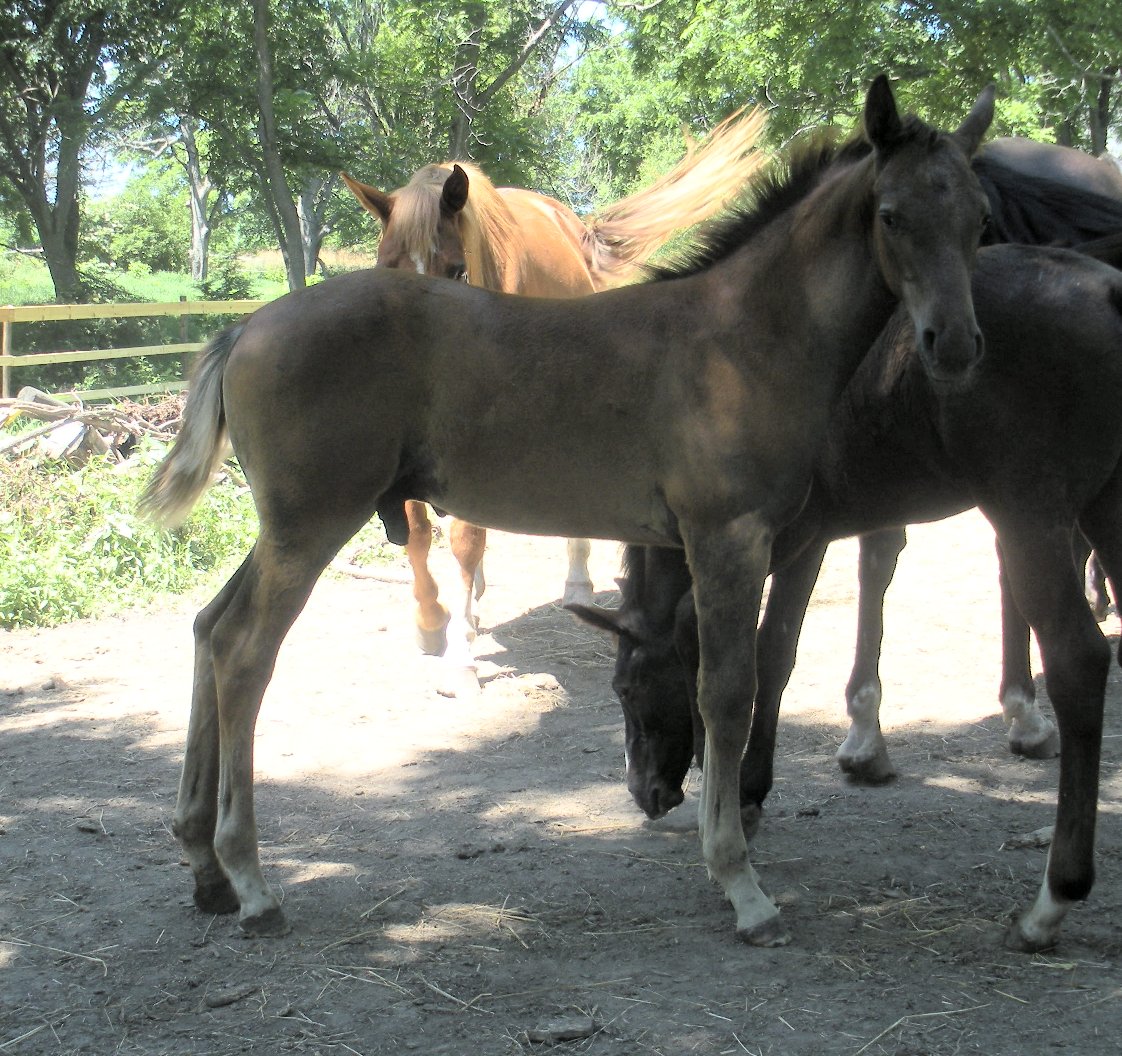 Lazy morning July 4, 2011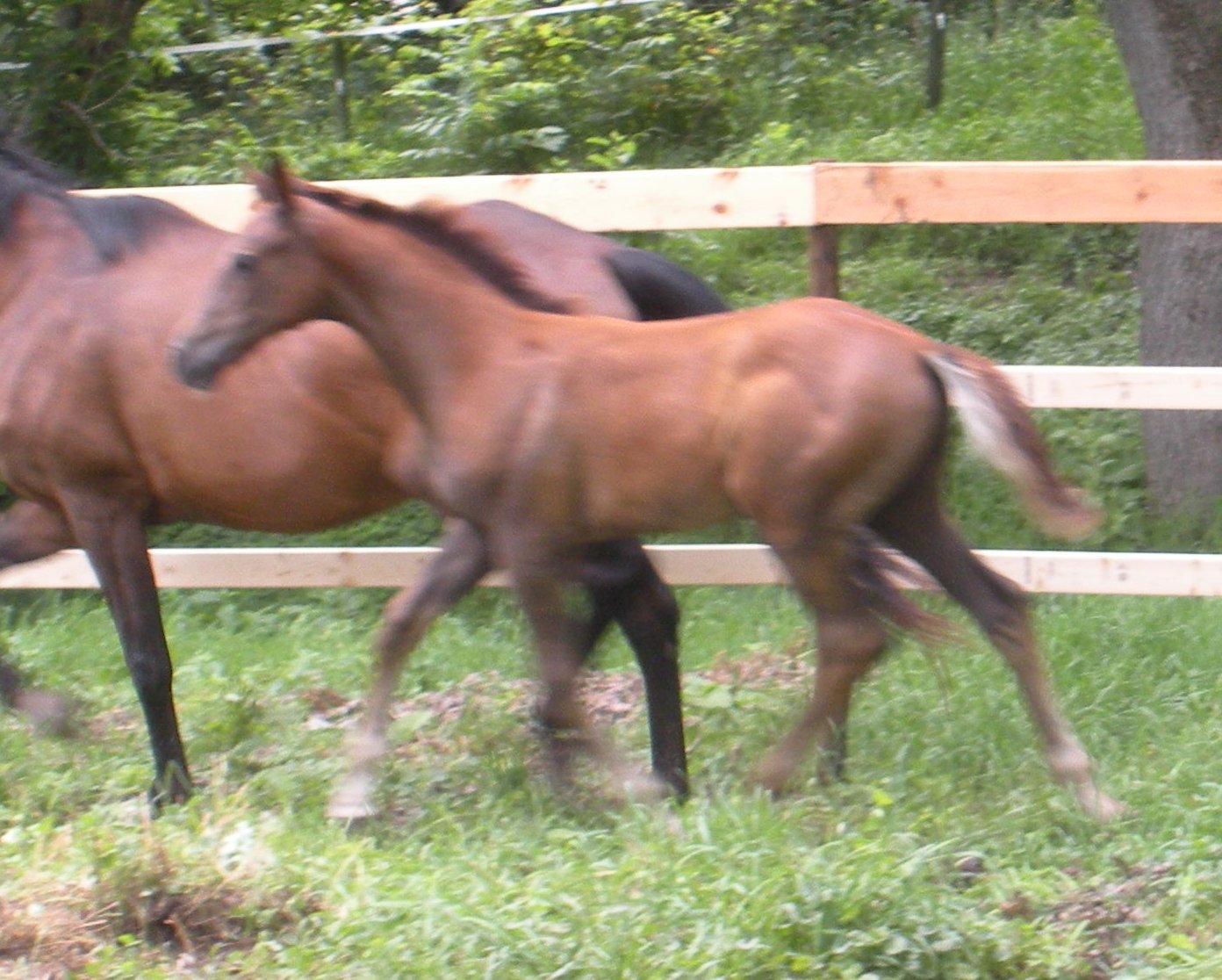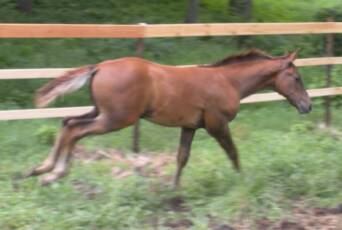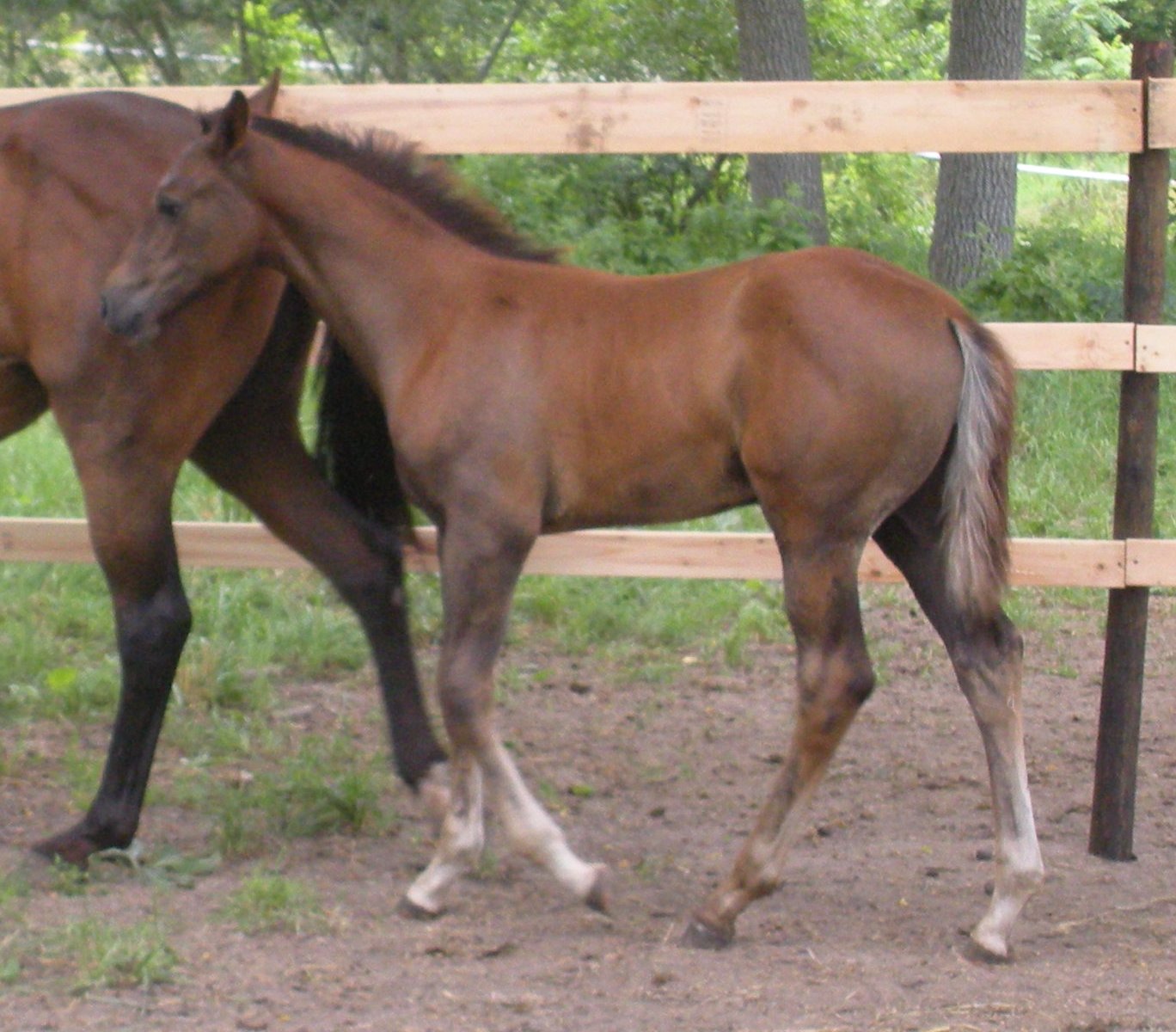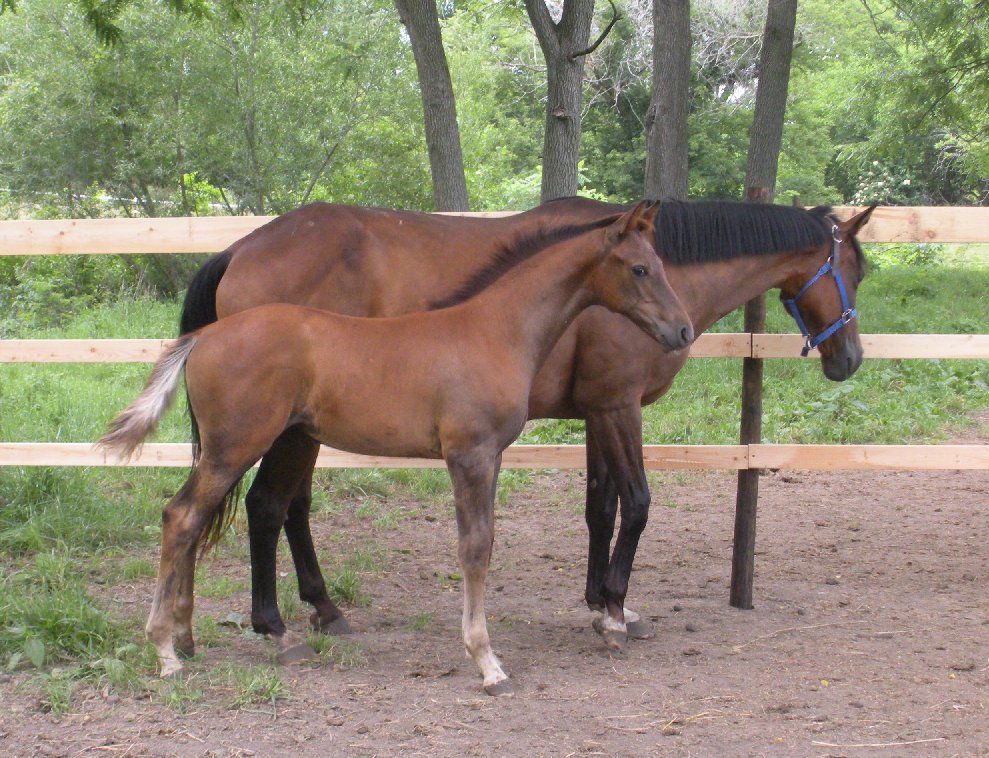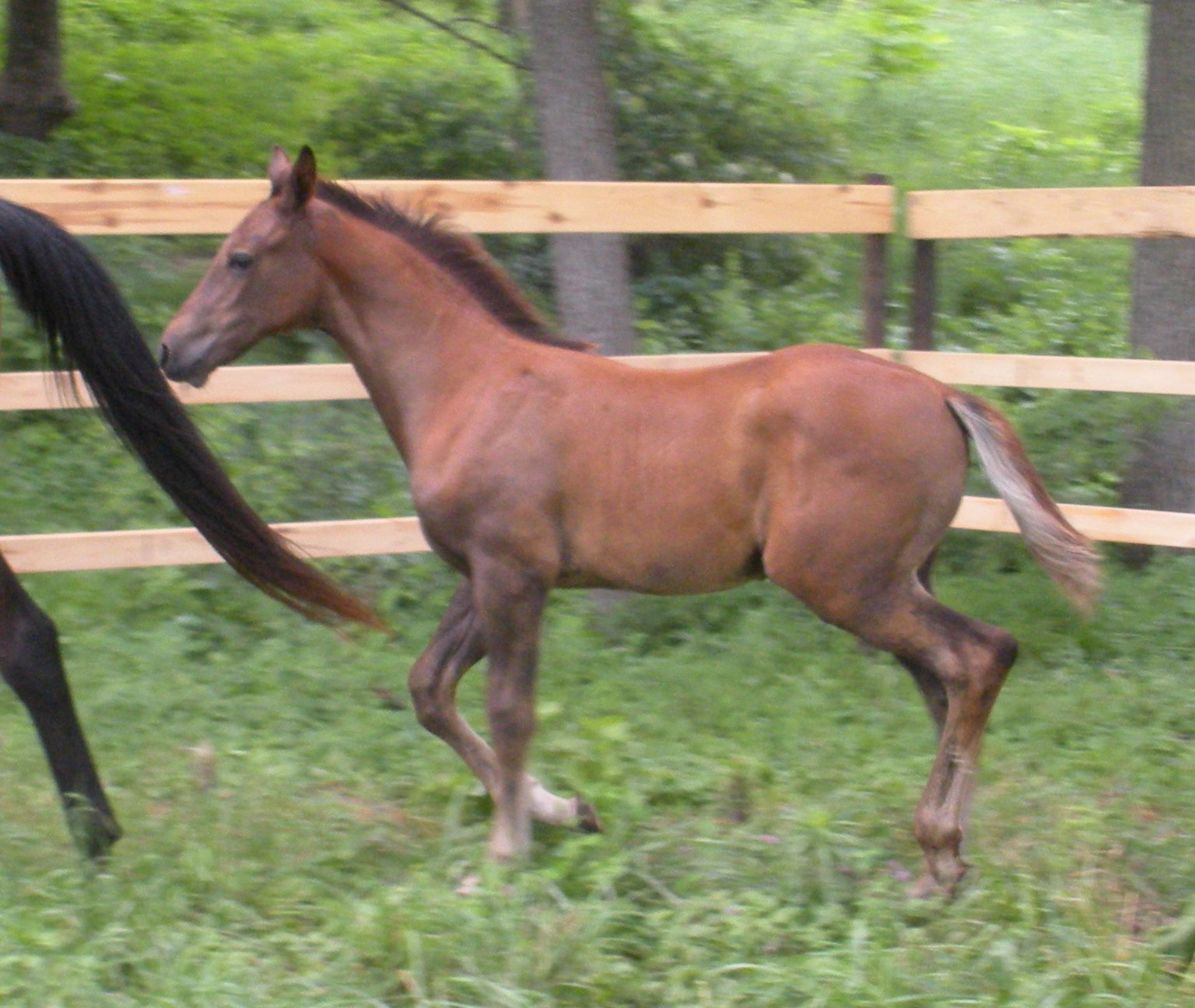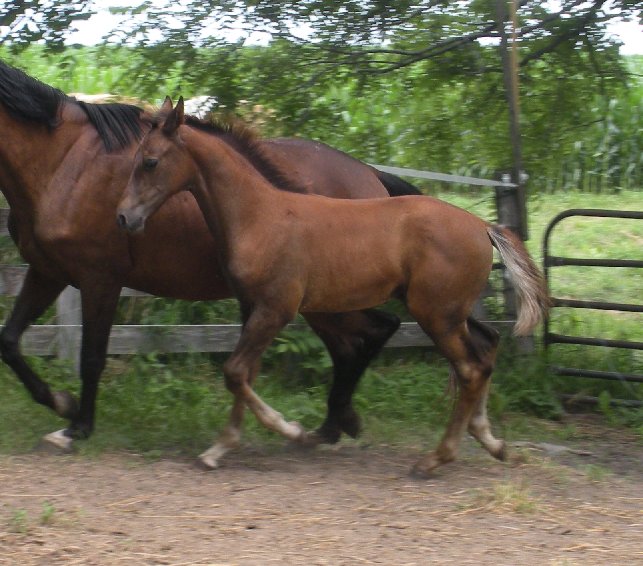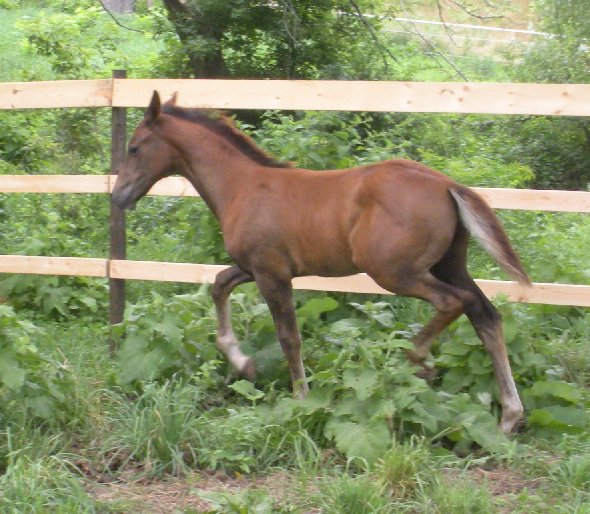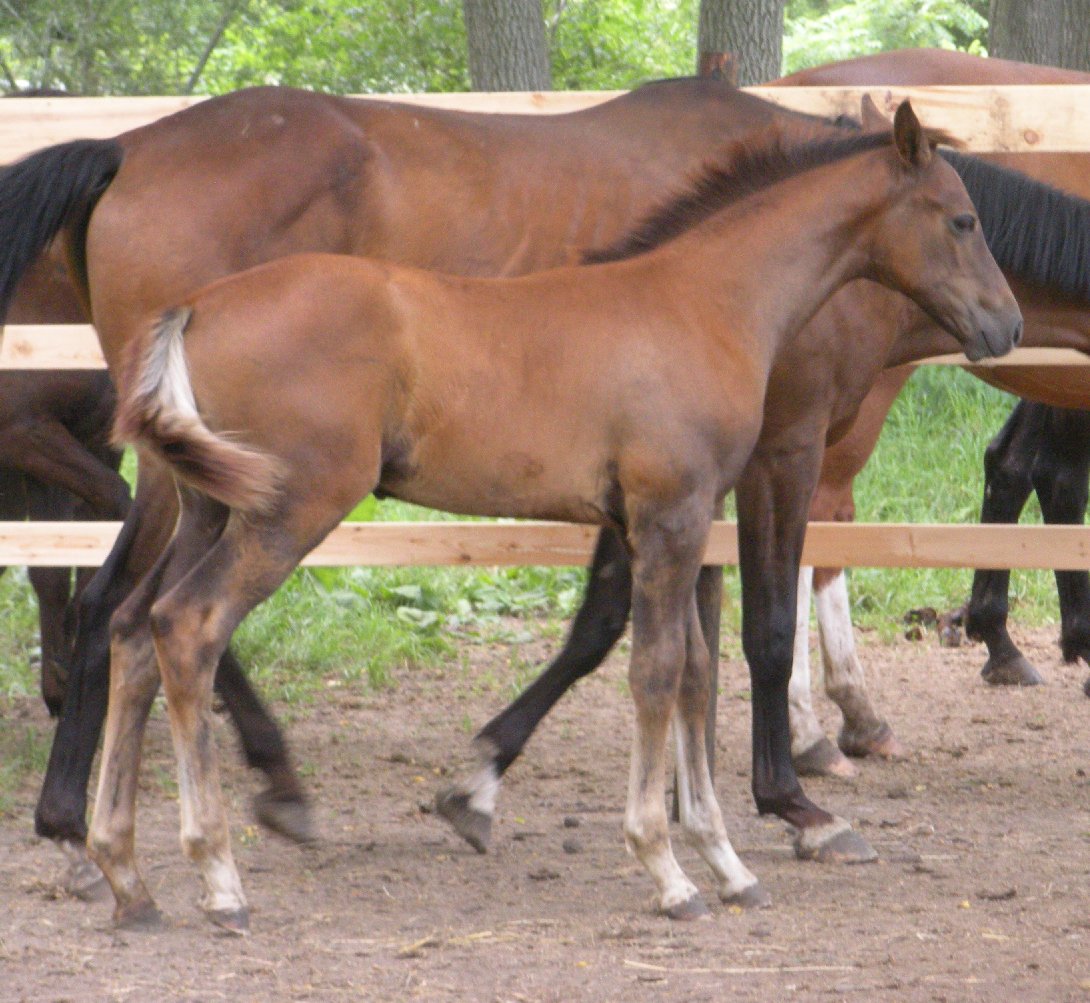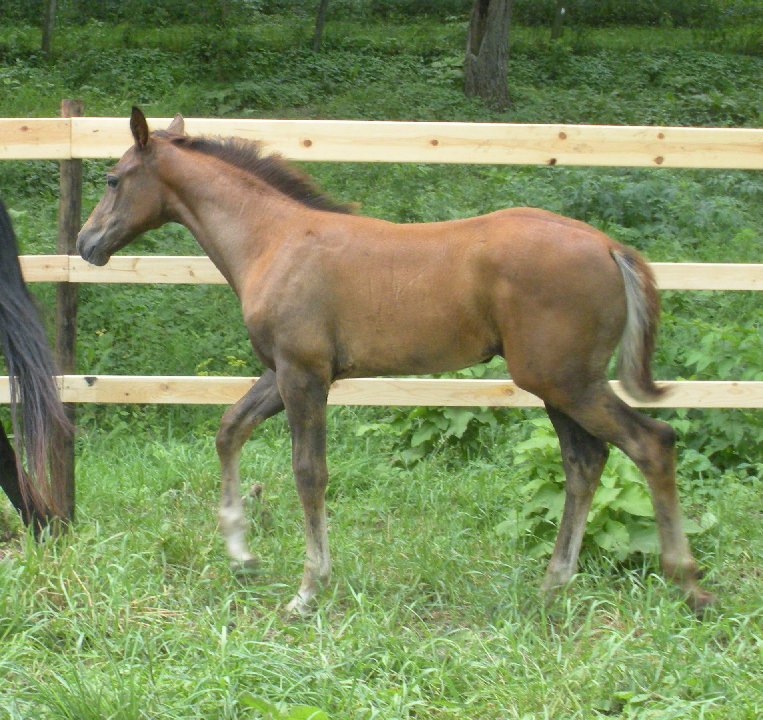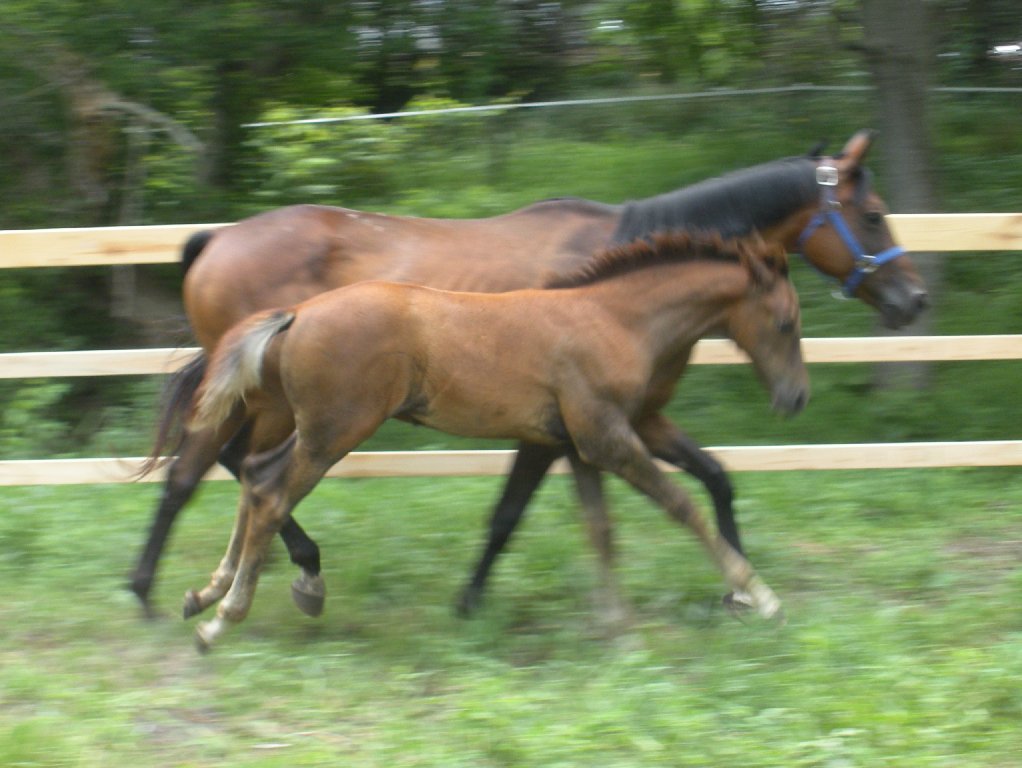 Photos below taken 7-7-11. Teague is 2 1/2 months old.
VIDEO
from the same day...