Seven FLF has far surpassed my expectations for this combination of historic Trakehner and Arabian genetics. Her sire, Prelude by Mozart, has proven himself to be a dependable producer of quality foals, while also maintaining success under saddle, himself. His versatility is astounding, as he has been proven successful in dressage, hunters and jumpers. Prelude's sire, Mozart, is one of my all-time favorites, and his damline is also strong (Pandorie by Condus). Seven's dam, Sunny Brook ox, is approved with the ATA, and has, again "outproduced" herself. While Seven maintains the lovely, chiseled feminine features of her dams' Arabian heritage, she also has the lift and reach needed to be a successful sporthorse in any discipline, with long legs and a beautiful uphill build. Seven is very elegant and modern looking, and to top off her physical perfection, she is also very inquisitive and curious. Despite her Arabian dams' "small" size, I would estimate that Seven will mature well over 16hh.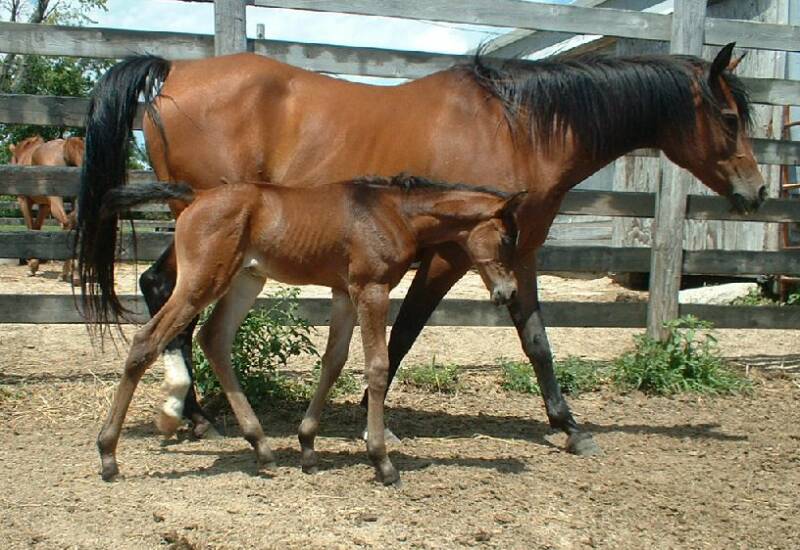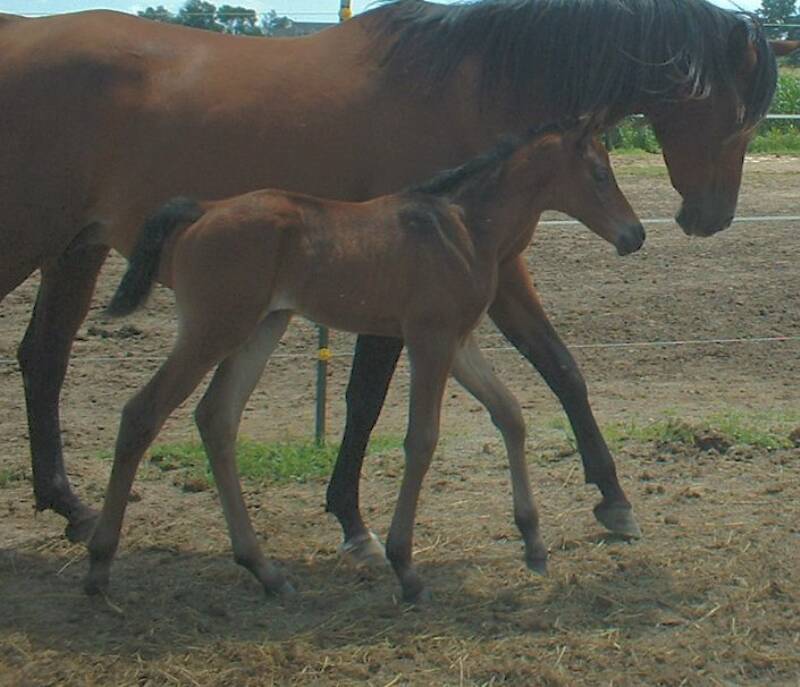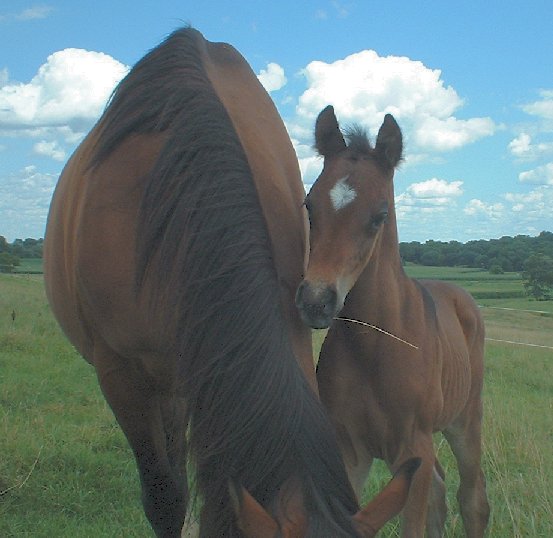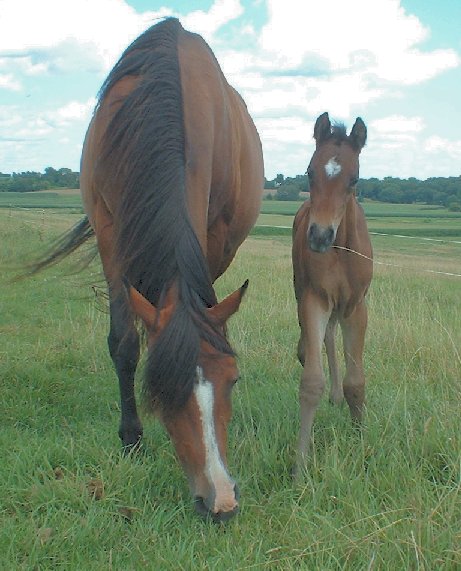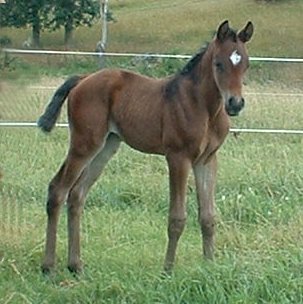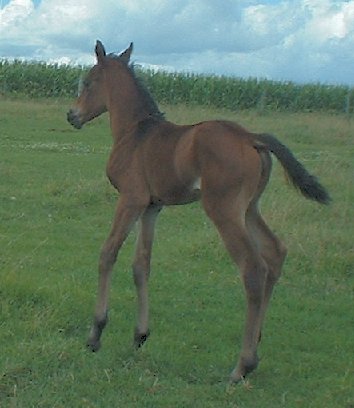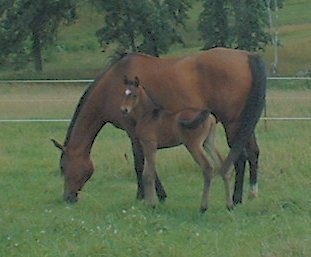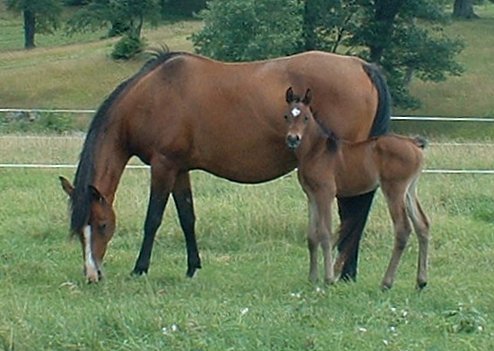 All photos at right and above show Seven at less then ONE WEEK old. You can clearly see what an amazing filly she is already!!

Photos below are at one month.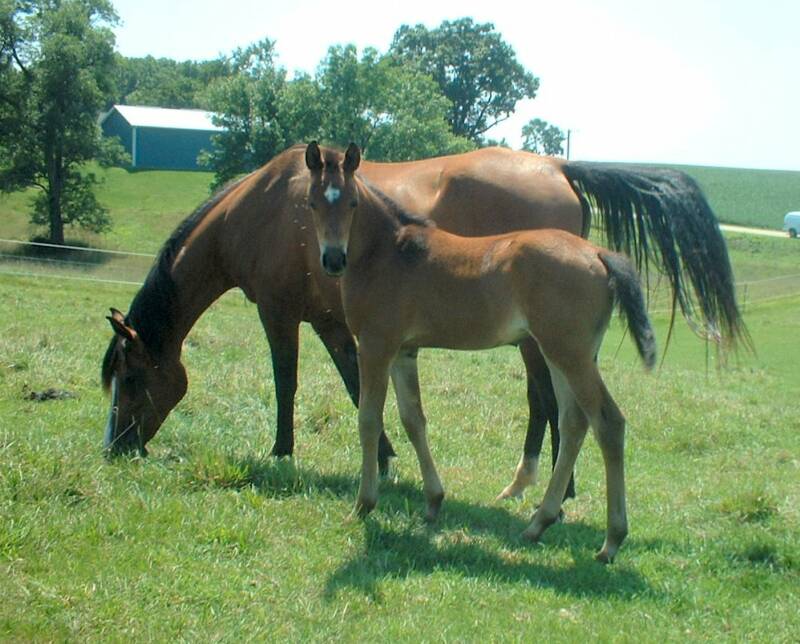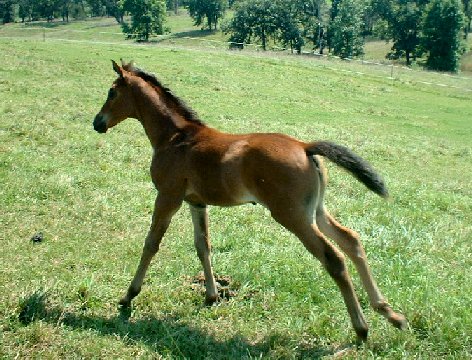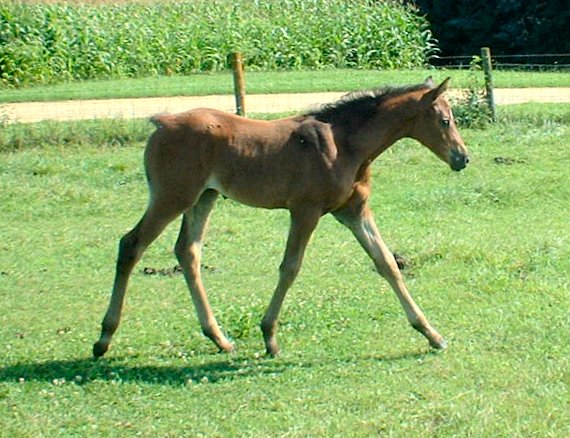 And pictured below at 6 weeks or so...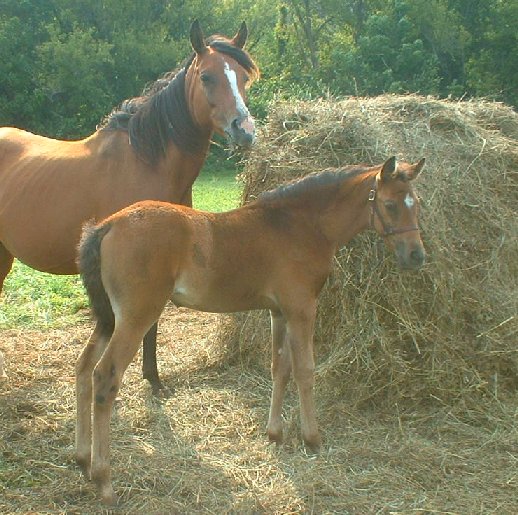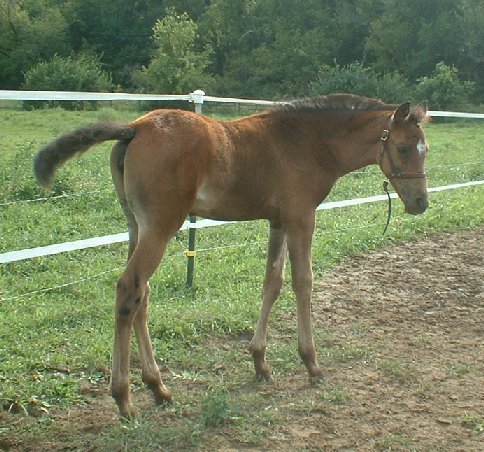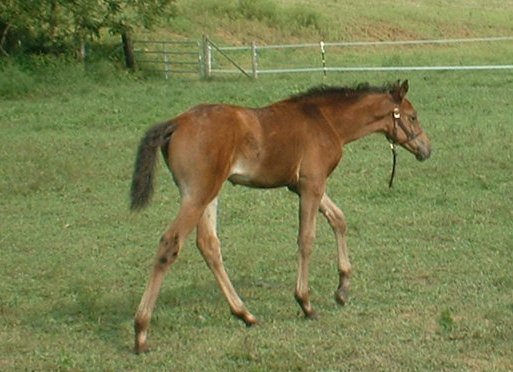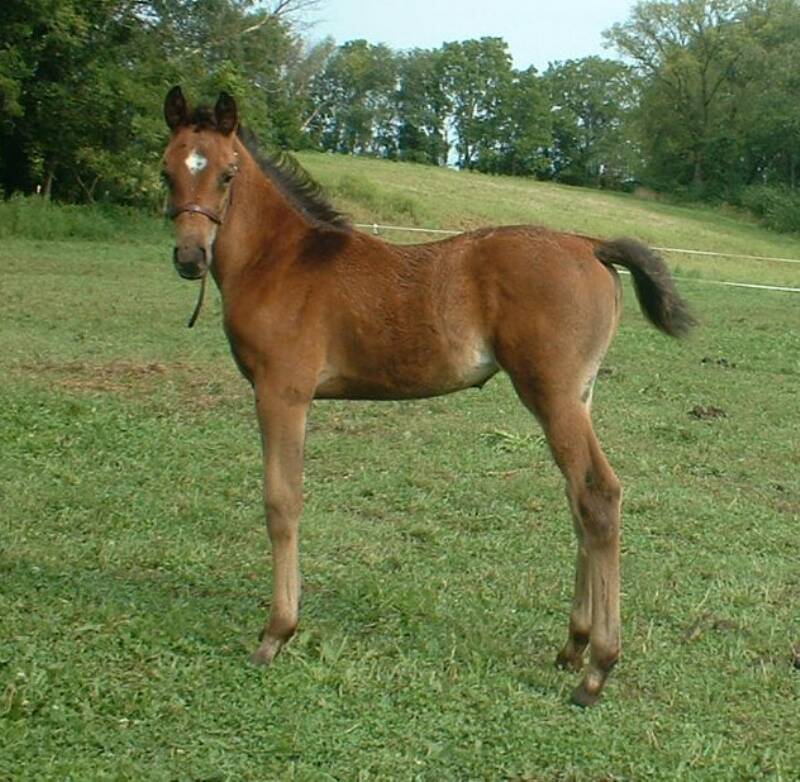 She is sweet and curious and OH so pretty!!!

Below: Seven on March 21, 2008